Feel the spirit of Adventure!
What to expect on our Adventure & Outdoor Tours?
Jordan has a diversified nature and distinguished social fabric that harmoniously combine the past and present, making the Kingdom "the best destination" for adventure tourism. It offers a variety of adrenaline-fueled outdoor activities to complement its famous tourist sites.
Jordan is an amazing country to explore by bike – from the green hills of the north to the numerous descents to the lowest point on earth at the Dead Sea, to the mountains and deserts of Petra and Wadi Rum. It's also a perfect vehicle to explore Jordan, meet local people, and break down cultural barriers unlike anything else. For those interested in seeing the country on foot, Jordan also serves as a great point for the nine-day Dana to Petra trek (part of the Jordan Trail), acclaimed by National Geographic as one of the best multi-day hikes in the world. There is also something for those who love adrenaline rushes like canyoning and many more! Have an itinerary that will include activities you enjoy and relaxing local experiences.
Most highlighted Adventure and Outdoor sites to visit in your trip
Get Inspired!
Siq Trail - Wadi Al-Mujib
Enrich your adventure and outdoor tours activities
Aqaba Dog Shelter Conservation Experience
Help animals on your vacation! The Aqaba dog shelter needs the help of volunteers to clean the local dogs' caves in the mountains. RSNAP is a nonprofit organization, established for the sole purpose of generating compassionate and conscientious conduct towards nature and animals and improving the local community's relationship with its surrounding environment.
Revenues are donated to the local community and needy people.
Adventure Jeep Tour in Wadi Rum
Taking a jeep ride in Wadi Rum Reserve is one of the many ways to explore the southern Jordanian Desert and discover its many wonders! You can go on various jeep rides in terms of duration and timings which will take you on a ride to the main attractions from dunes to narrow canyons and high natural rock bridges. Besides, enjoy the thrill of a drive in the vast emptiness of the desert!
(Each jeep seats up to 6 guests)
2 Hours Jeep Tour: Nabatean Temple – Lawrence's Spring – Sand Dunes – Khazali Canyon 
3 Hours Jeep Tour: Nabatean Temple – Lawrence's Spring – Little Bridge – Sand Dunes – Khazali Canyon 
4 Hours Jeep Tour: Nabatean Temple – Lawrence's Spring – Khazali Canyon – Little Bridge – Lawrence's House – Anfeeshiah Inscription – Sand Dunes – Desert Map (Small map was used by Bedouin to know the directions)
5 Hours Jeep Tour: Sand Dunes – Al-Amelah Inscription – Lawrence House – Um Frouth Rock Bridge – Al-Barrah Canyon – Seeq Um Al-Tawaqi
6 Hours Jeep Tour: Nabatean Temple – Lawrence's Spring – Khazali Canyon – The Little Bridge – Um Frouth Rock Bridge – Burdah Rock Bridge (The biggest arch in the desert of Wadi Rum) – Al-Mahama Canyon – Lawrence's House – Anfeeshiah Inscription – Sand Dunes – Desert Map (Small map was used by Bedouin to know the directions)
Hike and Bike in Um Qais Trails & lunch with a local family
The Jordan Trail is a walking trail crossing the country of Jordan from Um Qais. You can start your walk with a guide at the basalt ruins of the Decapolis of Um Qais, overlooking the sea of Galilee, different types of a plantation, and various landscapes, making this part of the Jordan Trail one of the most scenic hikes in the north. You can experience here many amazing local foods with local people.
Hike through Dibben Forest Reserve
Established and managed by the Royal Society for the Conservation of Nature (RSCN) since 2004, Dibbeen Forest Reserve is 8.5km² of beautiful mountainous terrain in northwestern Jordan. The reserve features marked hiking trails and picnic spots and are a national biodiversity hot spot that mirrors the wild forests that once covered the area. ​
Hike through Ajloun Reserve – The Jordan Trail.
The reserve features multiple hiking trails of varying lengths and degrees of difficulty. The reserve is tiny 13 sq. km so you are likely to encounter traditional farmland of olives, vines, fruit, and almond trees with crops growing in between. The Jordan Trail will take you from Ajloun Castle to Baoun.  The views toward the Jordan valley and the West Bank
Hiking in the Wadi's (canyons)
The rocky landscapes and boundless immensities of the country offer a wonderful playground to hikers and mountaineers inclined to discover the real face of Jordan. Go explore the beautiful valleys and hidden oases, from the wet hikes of Wadi Mujib, Wadi Hasa, Wadi Hidan, and many more.
Hiking through Mukawir Mini Circuit
Explore the relatively unknown ruins of the Mukawir Fortress (Machaerus or Qal' at El-Mishnaqa) with stunning panoramic views of the Dead Sea. The site is famous for Salome's Dance and John the Baptist's imprisonment and execution. ​
Hot Air Balloon Experience
Wake up with the smell of herbal tea around your campfire as the sun paints the area in warm hues of reds, orange and yellow. Get ready for an unforgettable experience. Flying up, up, and away on a hot air balloon ride is a truly unforgettable experience like no other. Float silently over Wadi Rum and enjoy the breathtaking natural rock formations. See the seven pillars of wisdom and the natural dunes of the desert from 6,000 feet. Enjoy breath-taking views, landmarks, and the wonder of nature from a new and unique perspective. (This experience is subject to availability due to weather conditions)
Horse Riding from Petra to Wadi Rum
Embark on a lifetime experience from the ancient Nabatean city of Petra to the depths of the majestic Wadi Rum desert on pure locally-bred Arabian horses! Reenact the Indiana Jones movie in front of Petra's Treasury, follow in the footsteps of Lawrence of Arabia throughout the magnificent Wadi Rum, and ride to the discovery of the thousand years old scriptures discreetly carved on the towering mountains. One of the highlights of this experience being to get the unique opportunity to ride across the deserted city of Petra at dawn, before the site opens its doors to the public!
​
Al Salt Cultural Walking Tour
On foot tour of the Harmony Trail that combines the lifestyle between Muslims and Christians till now. Visit of Al Ein Plaza, Abu Jaber Museum, English Evangelical Hospital Complex, and many other significant landmarks of the city. Enjoy a home-cooked meal, lunch served by a local family. End the tour at Al – Maidan Street to walk Al – Hammam Street Shops for free shopping time if interested. ​
Bike Experience
Enjoy seeing the old city and some of its attractions like the church of St. George and the Souq and the church of John the Baptist as well some of the old houses of Madaba, then ride to lunch. Duration 2 hours. ​
​​
Beekeeping Experience in Umm Qais
Beekeeping experience
Yousef, the beekeeper, will introduce you to the fascinating Queendom of bees before permitting a sneak peek into the hives. Set off in search of the queen, who is twice the size of the worker bees and frequently laying eggs to sustain the size of the colony. Witness the bees fly in and out of the hive with pollen and nectar, the fuel of the hive. ​
Bird Watching in Al Azraq Reserve
Azraq is a unique wetland, located in the heart of the arid Eastern Desert, which takes its name from the Arabic word for 'blue'. A migratory stopover for birds from three continents, Azraq is becoming increasingly popular for bird-watching. From the walkways and hides, visitors get the chance to observe birds close at hand, including local, migratory, and occasional rare species. The Azraq area also has a rich cultural history due to its strategic location and water resources. It was used as a station for pilgrims and camel trains. The local people are also unusually diverse, coming from three different ethnic origins, Bedouin, Chechen, and Druze; each of which has distinctive beliefs and traditions.
Bottled Sand Art experience
Learn this art practice is one of the oldest in the world. The first to discover it was the Nabataeans after they invented the hourglass. The city of Aqaba is home to this unique art, and since the early 1930s, it has housed dozens of shops for visitors to purchase the colorful creations.
Buggies Tour
Fancy living life on the edge? Let your
adrenaline
be itself and try our version of The Fast & the Furious on a buggy racing your friends and surfing the beauty.
Cabin Experience
Ajloun Forest Cabins in Ajloun Nature Reserve occupy a large grassy clearing, enclosed by oak, pistachio, and strawberry trees and offer beautiful views of the reserve and as far as Jebel Sheikh in Lebanon. There are 5 newly built cabins with private facilities and small terraces open all year round. ​
Build a Bedouin Tent
Perfect for strengthening ties and division of roles ​ for friends, families, and companies. A unique opportunity to feel like a real Bedouin and build a tent in the middle of the desert. Teams must handle a series of tasks and challenges. 
Camel Ride Experience
If you come to Jordan, don't miss out on camel riding in the Wadi Rum desert! They say "The camel and its driver — each has his own plan". Our camels and drivers have one plan are to show you the beauty of the Amber Wadi Rum at Sunset time, until the stars start shining in the sky. Several kinds of tours are available in Wadi Rum, from a few hours to a few days, so cover your head with a kuffiyeh, get on your desert mount and leave for a memorable camel ride! Even if most of the camels have long been replaced by jeeps and pick-ups, camels have always been an essential part of the Bedouins' lifestyle. 
Camping Experience
A unique adventure you can enjoy whilst you are camping in the desert is a cultural immersion with the Bedouins of the south. In the evening, you will cook a wonderful traditional meal, sit around the campfire, and sip on a bottomless cup of sweet tea. Depending on which camp you stay at, some hosts will play traditional Bedouin music as the stars come out and peace transcends on the desert. ​
Cooking Class in Feynan
Join one of our chefs and learn to make a full three-course vegetarian lunch of popular Jordanian dishes. At the end of our cooking class enjoy a feast of your own creation. The recipes for all the dishes will be emailed to you.
Duration:

On Request Tailor-made

Pax:

On Request Tailor-made
Dancing Traditional Folklore Dabke
One of the most popular Arab folk dance throughout the region. Could be at a wedding, party, gathering … Once two or more people start holding hands, you know it's time to form a Dabke line. ​
Find the lost Camel
Tourists will start their day trip by exploring the Wadi Rum desert on 4×4 jeeps for 1.5 hours, afterwards, when reaching a specific point in the desert they will be met by a group of Bedouin footprint trackers (camel owners) who will be waiting for the group teaching them how to recognize and follow camels' footprints to help those Bedouin finding their lost camels through the desert. This trekking tour will last for about 2 hours and when reaching the lost camels, you can get the chance to have an authentic experience of how to build a tent, cook Bedouin food, tea break with baked Laszaky; Bedouin sweet served with honey, debs (date paste) and Sammen (clarified butter) prepared by one of the local ladies, and also enjoying a mouthwatering lunch inside their tent. After lunch, the group will return to their camping tents where dinner will be served while enjoying some Bedouin music.
Floating with mud baths – experience of indulgence and relaxation
Without a doubt, the world's most amazing place, the Jordan Rift Valley is a dramatic, beautiful landscape, which at the Dead Sea, is over 400m (1,312 ft) below sea level. Spoil yourself with the warm, soothing, super salty water, which is ten times saltier than seawater, and rich in chloride salts of magnesium, sodium, potassium, bromine, and several others. Also, its high salinity enables you to float comfortably on the surface of the water. ​
Fishing with a Local Fisherman
Join an experienced fisherman out on the waters of the Red Sea and learn how to fish. The Gulf of Aqaba contains more than 500 species of fish out of 1400 species that live in the waters of the Red Sea. These fish belong to 13 families of fish cartilage. And 78 families of fishbone. More than 85 percent live close to the seabed while 15 percent live in open water. All fishes we catch; we throw away to the water.
Revenues are donated to the local community and needy people.
Hashem Restaurant in City Center
You haven't tried falafel until you've eaten here. This legendary eatery, run for half a century by a Turkish family, is so popular with locals and visitors alike that there's stiff competition for tables, many of which overflow into the alleyway. Aim for an early lunch or supper if you want to avoid the queues, although it has to be said that Hashem does a fantastic job of feeding the multitude in record time. Mid-afternoon, it makes a great place to sup a mint tea and watches downtown slide towards siesta.
Henna and Kohl Drawings Experience
Arabic beauty secrets!
Henna is a temporary dye extracted from a plant used on skin, hair, and cloth sometimes. It has been used and known since ancient times. Henna is widely used in cosmetics. And to celebrate Eid some women like to draw henna on their arms and feet, it is also done in celebration of weddings and other events.
Kohl is an ancient eye cosmetic, traditionally made by grinding stibnite for similar purposes to charcoal used in mascara. It is worn mostly by women, but also by some men and children.
Hikayet Sitti: A Local Dining Experience
Nestled in a small cozy house restored into a beautiful restaurant, Hikayet Sitti is a place to discover firsthand the Jordanian culture and history and its generous culinary traditions. In the midst of the Christian city of Madaba, the local women put their hands and knowledge together to prepare and serve you the most delicious meal one could ever hope for. This peaceful retreat is the perfect place to gather with friends or family to enjoy real Jordanian hospitality, as good and hearty food will inevitably be accompanied by warm welcomes and homely smiles. A meal in this restaurant will remain for a long time a soothing and memorable experience of your travel to Jordan.
Local Food Making experience in Aqaba
Become a local cook! Sayadia and Bokhari are two of the most famous local food dishes in Aqaba and are made up of many different spices. The people of Aqaba typically make these dishes on official occasions and events.
Revenues are donated to the local community and needy people.
Making Arabic Coffee Experience in Feynan
Arabic coffee is an essential part of the Bedouin tradition as it is served on almost every occasion. During this experience, you will be taught how to roast, ground and boil the coffee beans as well as the etiquette of serving the Arabic coffee and drinking it.
Making kohl  Experience in Feynan
A local Bedouin will show you the process of making Kohl, the Bedouin eye makeup that is believed to strengthen eyesight, protect against eye ailment in addition to its cosmetic and aesthetic uses. You will be taken through the process from the burning of cotton and olive oil under the Saj, to collecting the Kohl and applying it.
Olives harvest experience & lunch with a local family.
When it's olive season in Jordan and the green areas in the north of the Kingdom are witnessing a busy harvest period. The Ajloun area in northwestern Jordan is known for its olives, famous for its quality texture, taste and aroma. Roll up your sleeves and join locals in harvesting olives on a farm. After all, traditional lunch will be served at the farm. ​
Petra by Night Experience (Candlelit Petra)
To visit Petra during daylight is awe-inspiring! However, to experience it at night by the light of 1,800 candles is an out-of-this-world experience. Walking through the Siq with candles placed in brown paper bags, lighting your path all the way to the treasury, with Bedouin music playing in the background, creates a mystique feeling that takes over! This 2 km walk is an experience you will never forget!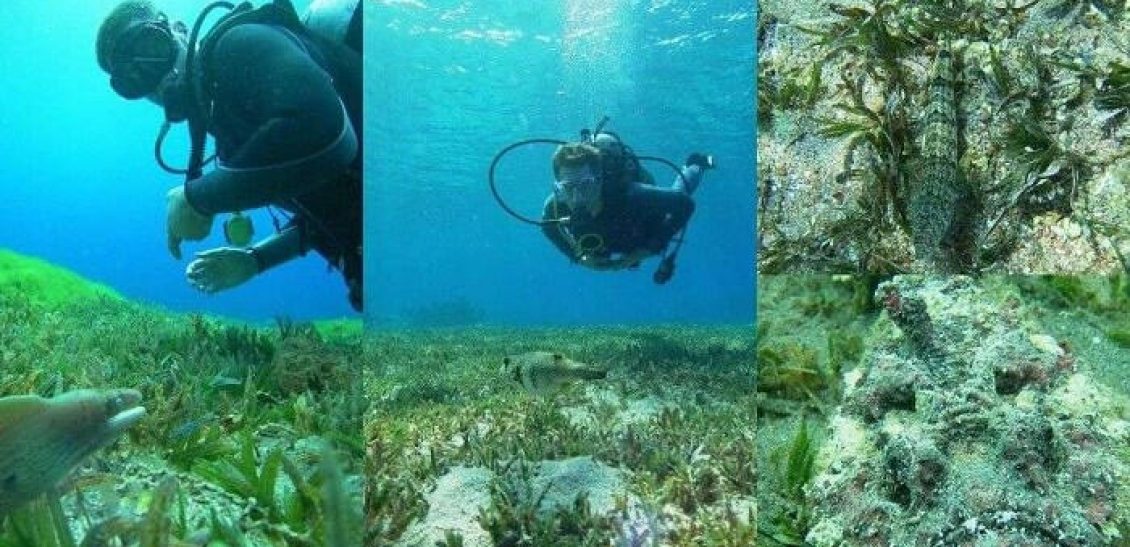 Snorkeling to clean the Red Sea
You can feel satisfied knowing that you have enjoyed the colorful coral and sea life, while also sustaining it by helping to keep it clean. The Aqaba coastline is 27 km long and characterized by beautiful beaches that host many different touristic activities. Unfortunately, many of these activities expose the sea and marine life to the dangers of pollution. The Snorkeling for a Clean Sea experience involves swimming with colored fish and exploring the waters of the Red Sea, all while protecting this environment and its inhabitants by picking up waste that has accumulated among the coral reefs.
Revenues are donated to the local community and needy people.
Snorkeling and Diving Experience
Enjoy a cruise excursion that gives you an opportunity to explore Red Sea coral reel with your friends and relatives. Try diving and snorkeling at the best spots. ​ We provide a local lunch on a board with open soft drinks. ​The seaport town of Aqaba sits at the southernmost point of Jordan and is home to one of the best snorkeling and diving coastlines in the world, with many centers and professional instructors catering to these sports. You can revel in captivating sea reef colors and the incredible biodiversity, complete with approximately 130 species of coral and hundreds of species of fish and other animals.
Stargazing Experience
A great experience to enjoy the starry nights of Wadi Rum. Living in lively cities makes it more difficult to witness the magnificence of the skies and heavens. Through the innovation of science, you are able to get a little closer to the hidden wonders of the Universe. Stars, planets, nebulae, all are within your reach with this experience. You will have professional astronomers with telescopes to watch stars of the Moon Valley and get introduced to the constellation of stars.
Trekking & Hiking Experience in Wadi Rum
There is always an adventure waiting in the mountains, a great opportunity for nature lovers – exploring the desert by foot is the perfect way to take in all the sights sounds. Wadi Rum being one of the most outstanding desert landscapes in the world, its towering mountains, narrow canyons and amazing rock formations also make it a paradise for climbers, mountaineers and scramblers, offering a large array of routes for all levels, from simple hiking to technically difficult ascensions.   
Zarb: A Bedouin Feast in Wadi Rum
Enjoy the Bedouin hospitality over dinner and try the Bedouin feast of. Zarb (as known among locals) Bedouin barbecue is an experience on its own where Bedouins cook lamb meat, chicken and vegetables with herbs in a big underground pit with hot coals beneath the desert sands. When the meat is tender with a hint of a smoky taste they take out the big pot and you get to enjoy one of Jordan's greatest edible treasures under a starry sky in Wadi Rum. 
Book your Adventure and Outdoor Tours package
Custom your Adventure & Outdoor Holiday
Just tell us where you want to go, including your choice of activities, experiences, accommodations, and dining options and our expert will craft your perfect experience! We'll create your dream vacation no matter how unique it is.