Get inside of the local culture
What to expect on our Cultural and Local Tours?
With its intriguing blend of local customs and a cosmopolitan attitude, preserved ancient sites alongside rapid technological and social development, Jordan provides our guest with a genuine local culture experience.
Our tours are an exciting opportunity to increase your knowledge of the diverse Arab culture, regional customs, and history. Immerse yourself in the Jordanian culture, connect with local Bedouin families, and discover sights and traditional food that very few people get to see. Try and cook local cuisine, assist in farm cultivation, learn local customs and traditions as handicrafts, or olive picking. It's also a great way to stop, recharge your batteries. It slows you down and allows you to connect with a place from a local's perspective instead of seeing as much as you can check things off your list as a tourist every day.
Our tours may be center-based, which means you can stay in specific locations for most of your trip. What sort of places? Family homes converted farmhouses, Bedouins campsites. You'll love them so much; you will call them your second home.
Popular places to visit in your cultural and local tours
Ideas to enrich your cultural and local activities
Aqaba's Hooh Sweets Making experience
Aqaba's traditional sweet dish, calledHooh,consists of several layers of dough interspersed with nuts, butter, honey, condensed milk, molasses, and cream.
Revenues are donated to the local community and needy people.
Baking earthy "Arbood" bread Experience
Arbood is the primary food a Bedouin would have for lunch while shepherding the goats in the wilderness. A local will teach you how to bake Bedouin bread from only flour, salt and water kneaded and baked in ash.
Adventure Jeep Tour in Wadi Rum
Taking a jeep ride in Wadi Rum Reserve is one of the many ways to explore the southern Jordanian Desert and discover its many wonders! You can go on various jeep rides in terms of duration and timings which will take you on a ride to the main attractions from dunes to narrow canyons and high natural rock bridges. Besides, enjoy the thrill of a drive in the vast emptiness of the desert!
(Each jeep seats up to 6 guests)
2 Hours Jeep Tour: Nabatean Temple – Lawrence's Spring – Sand Dunes – Khazali Canyon 
3 Hours Jeep Tour: Nabatean Temple – Lawrence's Spring – Little Bridge – Sand Dunes – Khazali Canyon 
4 Hours Jeep Tour: Nabatean Temple – Lawrence's Spring – Khazali Canyon – Little Bridge – Lawrence's House – Anfeeshiah Inscription – Sand Dunes – Desert Map (Small map was used by Bedouin to know the directions)
5 Hours Jeep Tour: Sand Dunes – Al-Amelah Inscription – Lawrence House – Um Frouth Rock Bridge – Al-Barrah Canyon – Seeq Um Al-Tawaqi
6 Hours Jeep Tour: Nabatean Temple – Lawrence's Spring – Khazali Canyon – The Little Bridge – Um Frouth Rock Bridge – Burdah Rock Bridge (The biggest arch in the desert of Wadi Rum) – Al-Mahama Canyon – Lawrence's House – Anfeeshiah Inscription – Sand Dunes – Desert Map (Small map was used by Bedouin to know the directions)
Bedouin Lifestyle Experience
It will start with a great jeep tour. Continues to Siq Um Al Tawaqi where the group can rest for 30 minutes and then continue a few of the main attractions for one hour, then will stop to stay with a Bedouin family to see how they make bread and milk the camels and goats. Tells you stories about Arabic coffee and rules of drinking and enjoys the taste of the Bedouin tea. And you can join them cooking Arabic food and have dinner there or you can go back to the camp for lunch or dinner.
Beekeeping Experience in Umm Qais
Beekeeping experience
Yousef, the beekeeper, will introduce you to the fascinating Queendom of bees before permitting a sneak peek into the hives. Set off in search of the queen, who is twice the size of the worker bees and frequently laying eggs to sustain the size of the colony. Witness the bees fly in and out of the hive with pollen and nectar, the fuel of the hive. ​
Bottled Sand Art experience
This art practice is one of the oldest inthe world. The first to discoverit were the Nabataeans after their invention ofthe hourglass. The city of Aqaba is home to this unique art, and since the early 1930s it has housed dozens of shops for visitors to purchase the colorful creations.
Breakfast or lunch at Beit Khairat Souf
Beit Khairat Souf is a unique place that combines the elements of nature and allows visitors to experience some of the natural and tasty pleasures of Jordan. It is a historical and cultural heritage of the Batarseh family. The house was built in 1881 and it was renovated in 2016 to become Beit Khairat Souf to continue serving the community following the house's history and tradition. Bair Khairat Souf is the perfect place to experience the tastes and traditions of the Jordanian culture. It is managed by the Alnoor Almouben Association, which is comprised of a group of very strong-willed and ambitious women, mothers, and wives. The goal of Beit Khairat Souf is to create a platform for local women to financially support themselves through opportunities for economic development in the heart of Souf.
Build a Bedouin Tent
Perfect for strengthening ties and division of roles ​ for friends, families, and companies. A unique opportunity to feel like a real Bedouin and build a tent in the middle of the desert. Teams must handle a series of tasks and challenges. 
Camel Ride Experience
If you come to Jordan, don't miss out on camel riding in the Wadi Rum desert! They say "The camel and its driver — each has his own plan". Our camels and drivers have one plan are to show you the beauty of the Amber Wadi Rum at Sunset time, until the stars start shining in the sky. Several kinds of tours are available in Wadi Rum, from a few hours to a few days, so cover your head with a kuffiyeh, get on your desert mount and leave for a memorable camel ride! Even if most of the camels have long been replaced by jeeps and pick-ups, camels have always been an essential part of the Bedouins' lifestyle. 
Camping Experience
A unique adventure you can enjoy whilst you are camping in the desert is a cultural immersion with the Bedouins of the south. In the evening, you will cook a wonderful traditional meal, sit around the campfire, and sip on a bottomless cup of sweet tea. Depending on which camp you stay at, some hosts will play traditional Bedouin music as the stars come out and peace transcends on the desert. ​
Colorful Dot Art Experience
This type of decorativeart enteredArab culture recently and is similar to stippling or pointillism. Colorful patterns or images are created by placingsmall dots or points of color together, rather than using solid lines or brush strokes.This technique can be used to decorate books, stones, or home furniture.
Cooking Class in Feynan
Join one of our chefs and learn to make a full three-course vegetarian lunch of popular Jordanian dishes. At the end of our cooking class enjoy a feast of your own creation. The recipes for all the dishes will be emailed to you.
Duration:

On Request Tailor-made

Pax:

On Request Tailor-made
Private: Cooking Class at Beit Sitti
A project set up by Maria Haddad and her sisters Dina and Tania in which visitors cook their own meal under supervision. In a spotless modern kitchen installed in a charming historic townhouse, you get a spend a couple of hours cooking. Beit Sitti hires local women from Jordan and Syria, experiencing hardships. ​
Dana Jewelry Making Workshop
Local women from Dana produce fine hand-crafted copper, silver, and bronze jewelry. All the designs have been inspired by the wildlife and landscapes of the area.
Dana to Petra Hiking Trail
The Dana to Petra Trek of the Jordan Trail was rated as one of the world's 15 best hikes by National Geographic. Let us show you why! We will arrange all the logistics, so you can just hike and enjoy the amazing scenery. ​
Dana Village Tour
Starting from the Dana Guest House, this trail winds above the Dana Village and through the terraced gardens and local craft workshops. Visitors can meet the residents, see the original Ottoman architecture, and learn more about Dana's rich history. This trail is operated year-round and can be guided or self-guided.
Dancing Traditional Folklore Dabke
One of the most popular Arab folk dance throughout the region. Could be at a wedding, party, gathering … Once two or more people start holding hands, you know it's time to form a Dabke line. ​
Date Molasses Making Experience
Date molasses is another term for date syrup, which is frequently called molasses since it has the dark color and thick consistency of sugar molasses. It isfrequently used as a sweetener in Middle Eastern recipes.
Revenues are donated to the local community and needy people.
Dinner at a Bedouin Camp
The Camp is set in a spectacular tranquil setting in the Beidha area (also known as Little Petra); 14 km north of Petra's archaeological site, beautifully surrounded by majestic towering rocks with rare 2,000-year-old rocks; lit at night. Upon arrival at the camp entrance guests would be greeted by the sound of el-Shabbabeh (flute) echoing in a distance & once they enter the main area, they would be greeted by a roaring campfire centered in the middle along with lively Bedouin music mainly el-Oud (oriental guitar) & el-Tableh (oriental drum). Bedouin women would present the tradition of kohl making. Guests will try authentic Shraak bread baking and they may watch the Bedouins dig out the traditional Zarb and many more. After dinner under the tents, the Bedouins would invite the guests to dance along around the campfire, etc.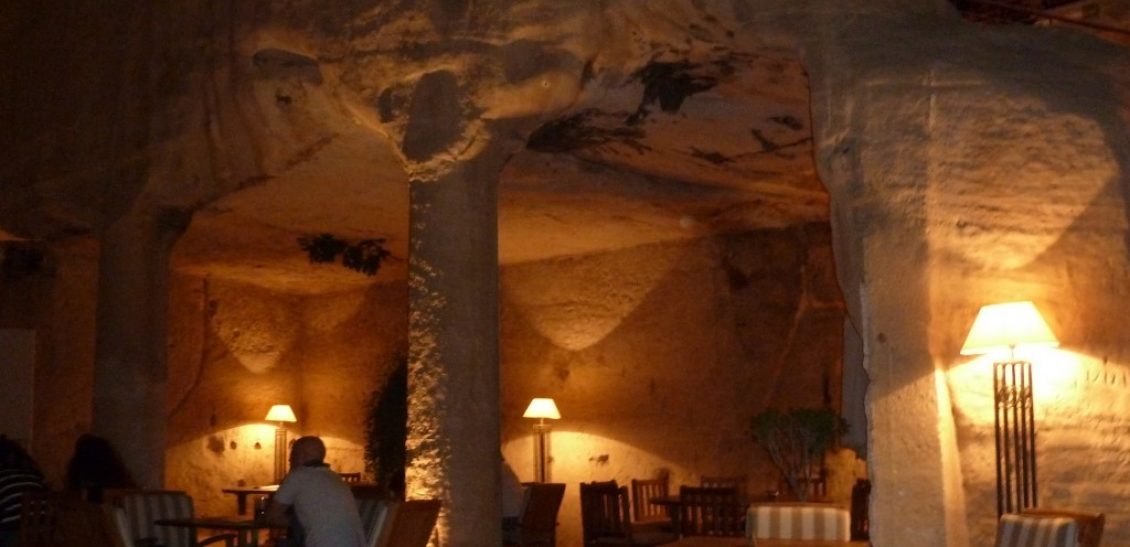 Dinner at the Cave Bar
One of the most original bars in the world, Cave Bar is set in a cave tomb carved by the Nabataeans in the 1st century BC. The tomb is one of a few located just outside the Petra site, in what is now Wadi Musa, the town that developed at the entrance of Petra.
Galsoum's Kitchen
Galsoum's Kitchen
Enjoy a traditional north Jordanian meal using locally sourced produce, served up in cook Galsoum's home in Umm Qais. It's a great taste of regional culture. Menus depend on the season.
Hashem Restaurant in City Center
You haven't tried falafel until you've eaten here. This legendary eatery, run for half a century by a Turkish family, is so popular with locals and visitors alike that there's stiff competition for tables, many of which overflow into the alleyway. Aim for an early lunch or supper if you want to avoid the queues, although it has to be said that Hashem does a fantastic job of feeding the multitude in record time. Mid-afternoon, it makes a great place to sup a mint tea and watches downtown slide towards siesta.
Henna and Kohl Drawings Experience
Arabic beauty secrets!

Henna has been used and known since ancient times, and it has a special rolein many cultures. Henna is widely usedin cosmetics,thanks to its ability to dye hair and skin with a long–lasting pigment.
Kohl is considered one of the oldest types of cosmetics, and it was usedby anumber ofancient culturesto emphasize the beauty of the eyes of both men and women.
Hikayet Sitti: A Local Dining Experience
Nestled in a small cozy house restored into a beautiful restaurant, Hikayet Sitti is a place to discover firsthand the Jordanian culture and history and its generous culinary traditions. In the midst of the Christian city of Madaba, the local women put their hands and knowledge together to prepare and serve you the most delicious meal one could ever hope for. This peaceful retreat is the perfect place to gather with friends or family to enjoy real Jordanian hospitality, as good and hearty food will inevitably be accompanied by warm welcomes and homely smiles. A meal in this restaurant will remain for a long time a soothing and memorable experience of your travel to Jordan.
Local tastes experience
Learn how to cook like Jordanians, you will make popular food such as maqluba, the Madaba specialty sajieh or Musakhan. A soft drink is included. ​
Magical Gala Dinner
With plush rugs and tapestries dressing the walls and ground beneath your feet, candles illuminating the cave interiors and music adding a dramatic mood, you will feel like you have gone back in time. This is the ideal setting for a whole host of magical evening programs, such as cocktails served inside the caves, a light and sound show to entertain, a Bedouin goat tent, complete with  traditional musicians, or the surprise of a seated gourmet dinner awaiting you on the other side of the Siq, black tie waiters and all! ​
Meal with local family in Petra
What better way to have a true local experience than eating in Petra at a local home, sitting down and enjoying Jordanian food with the family. Receiving guests bring great honor in the Jordanian culture and you will experience the genuine warmth and welcome that your host bestows on you. ​
Al-Gherbal Restaurant
Al-Gherbal Restaurant was founded in 2017, offering a high standard of authentic food experience in As-Salt. It is located in a heritage building that dates back to 1824 which was an Ottoman army house. The place is full of heritage pieces that take us hundreds of years back. It's very characteristic in terms of design and showcases the five main areas of As-Salt through its visuals and custom-made furniture. This visit is being considered as around to an archaeological museum accompanied by a rich menu that serves various traditional Salti and Jordanian dishes.
The place can offer you many cultural activities such as trying the traditional costumes of Salti people, Henna drawing experience, playing the old game "Mancala", and many more.
Al Salt Cultural Walking Tour
On foot tour of the Harmony Trail that combines the lifestyle between Muslims and Christians till now. Visit of Al Ein Plaza, Abu Jaber Museum, English Evangelical Hospital Complex, and many other significant landmarks of the city. Enjoy a home-cooked meal, lunch served by a local family. End the tour at Al – Maidan Street to walk Al – Hammam Street Shops for free shopping time if interested. ​
Cooking & Calligraphy Experience
Learn more about how to cook some local favorites such as mansaf, mezze salads, fatoush, and tabbouleh, and main dishes like musakhan chicken with sumac and onions. Start with making a refreshing lemon- mint drink that is popular in Jordan and after lunch you can learn some Arabic calligraphy. ​
Desert Castles Tour
Start your tour at the Qasr Mushatta, about 30km (20m) southeast of Amman, which is the ruin of an Umayyad winter palace (743-744). Next, you will head to The Qasr Kharrana, about 60km (38m) east of Amman, which is one of the best-known of the desert castles. It is believed to have been built sometime before the early 8th century. Then you will continue your adventure by visiting The Qasr Amra, about 85km (53m) east of Amman, which is the most famous of the desert castles located in present-day eastern Jordan, and was built early in the 8th century. Your tour comes to an end at The Al Azraq Castle, a large fortress in eastern Jordan is named after a nearby oasis.
Making kohl  Experience in Feynan
A local Bedouin will show you the process of making Kohl, the Bedouin eye makeup that is believed to strengthen eyesight, protect against eye ailment in addition to its cosmetic and aesthetic uses. You will be taken through the process from the burning of cotton and olive oil under the Saj, to collecting the Kohl and applying it.
Making Arabic Coffee Experience in Feynan
Arabic coffee is an essential part of the Bedouin tradition as it is served on almost every occasion. During this experience, you will be taught how to roast, ground and boil the coffee beans as well as the etiquette of serving the Arabic coffee and drinking it.
Mosaic's art experience
Mosaics have a long history, starting in Mesopotamia in the 3rd millennium BC. Pebble mosaics were made in Tiryns in Mycenean Greece; mosaics with patterns and pictures became widespread in classical times, both in Ancient Greece and Ancient Rome. Early Christian basilicas from the 4th century onwards were decorated with wall and ceiling mosaics. Mosaic art flourished in the Byzantine Empire from the 6th to the 15th centuries
Souk Shopping & Street Food Tour Experience
Afterwards, you will enjoy a walk through the old city called "West Al Balad". It has hundreds of shops, coffee shops and local restaurants. During your walk, you will stop at Hashem Restaurant direct on the street to taste the most famous Hummus & Falafel with other perfectly cooked & prepared beans dishes. Now continue to the oldest and the most famous sweets store "Habibah" to taste the true Arabian-Jordanian "Kunafa" followed by a drink from one of the street cocktail makers. During your tour you will get the chance to make shopping from the various shops of this area having handmade & local products.
Jordan is famous for its mosaics which are still produced to this day in Madaba Area and sold in all cities in Jordan. You can also shop for: traditional clothes, handmade rugs, handmade jewelry, ceramics, traditional sand bottles, Dead Sea Salts, mud. ​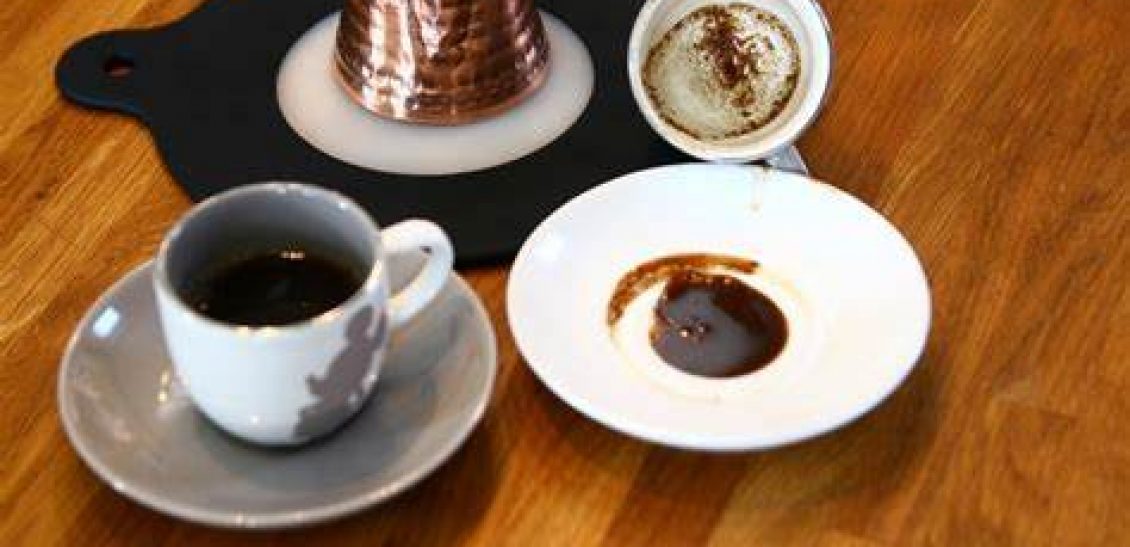 Turkish coffee fortune telling experience
Enjoy a home-cooked meal in the cozy setting of the Hikayet Sitti Food Basket followed by a traditional coffee. Tip over your cup and when the coffee dregs settle, your fortune will be read! Learn this interesting tradition, and about the role of woman in Madaba lunch. ​
​
Zarb: A Bedouin Feast in Wadi Rum
Enjoy the Bedouin hospitality over dinner and try the Bedouin feast of. Zarb (as known among locals) Bedouin barbecue is an experience on its own where Bedouins cook lamb meat, chicken and vegetables with herbs in a big underground pit with hot coals beneath the desert sands. When the meat is tender with a hint of a smoky taste they take out the big pot and you get to enjoy one of Jordan's greatest edible treasures under a starry sky in Wadi Rum. 
Cabin Experience
Ajloun Forest Cabins in Ajloun Nature Reserve occupy a large grassy clearing, enclosed by oak, pistachio, and strawberry trees and offer beautiful views of the reserve and as far as Jebel Sheikh in Lebanon. There are 5 newly built cabins with private facilities and small terraces open all year round. ​
Custom your Cultural and Local Holiday
Just tell us where you want to go, including your choice of activities, experiences, accommodations, and dining options, and our expert will craft your perfect experience! We'll create your dream vacation, no matter how unique it is.