What to expect on our Special Interest Tours?
From culinary arts to golf to bird watching to spiritual healing to education, film, photography, and many others. We offer our clients exactly what they are looking for, as we know that nothing might be impossible if we allocate the right effort, research, and expertise to plan any unique program. Try us, and we will make it happen!
Popular Places to Visit in Your Tour
Ideas to enrich your special Interest activities
Aqaba's Hooh Sweets Making experience
Aqaba's traditional sweet dish, calledHooh,consists of several layers of dough interspersed with nuts, butter, honey, condensed milk, molasses, and cream.
Revenues are donated to the local community and needy people.
Aqaba Dog Shelter Conservation Experience
RSNAP is a nonprofit organization, established for the solepurpose of generating compassionate and conscientious conduct towards nature and animals andimproving thelocal community's relationshipwith its surrounding environment.
The Aqaba dog shelter needsthe help ofvolunteersto clean the local dogs'caves in the mountains.
Revenues are donated to the local community and needy people.
Adventure Jeep Tour in Wadi Rum
Taking a jeep ride in Wadi Rum Reserve is one of the many ways to explore the southern Jordanian Desert and discover its many wonders! You can go on various jeep rides in terms of duration and timings which will take you on a ride to the main attractions from dunes to narrow canyons and high natural rock bridges. Besides, enjoy the thrill of a drive in the vast emptiness of the desert!
(Each jeep seats up to 6 guests)
2 Hours Jeep Tour: Nabatean Temple – Lawrence's Spring – Sand Dunes – Khazali Canyon 
3 Hours Jeep Tour: Nabatean Temple – Lawrence's Spring – Little Bridge – Sand Dunes – Khazali Canyon 
4 Hours Jeep Tour: Nabatean Temple – Lawrence's Spring – Khazali Canyon – Little Bridge – Lawrence's House – Anfeeshiah Inscription – Sand Dunes – Desert Map (Small map was used by Bedouin to know the directions)
5 Hours Jeep Tour: Sand Dunes – Al-Amelah Inscription – Lawrence House – Um Frouth Rock Bridge – Al-Barrah Canyon – Seeq Um Al-Tawaqi
6 Hours Jeep Tour: Nabatean Temple – Lawrence's Spring – Khazali Canyon – The Little Bridge – Um Frouth Rock Bridge – Burdah Rock Bridge (The biggest arch in the desert of Wadi Rum) – Al-Mahama Canyon – Lawrence's House – Anfeeshiah Inscription – Sand Dunes – Desert Map (Small map was used by Bedouin to know the directions)
Al Salt Cultural Walking Tour
On foot tour of the Harmony Trail that combines the lifestyle between Muslims and Christians till now. Visit of Al Ein Plaza, Abu Jaber Museum, English Evangelical Hospital Complex, and many other significant landmarks of the city. Enjoy a home-cooked meal, lunch served by a local family. End the tour at Al – Maidan Street to walk Al – Hammam Street Shops for free shopping time if interested. ​
Al-Gherbal Restaurant
Al-Gherbal Restaurant was founded in 2017, offering a high standard of authentic food experience in As-Salt. It is located in a heritage building that dates back to 1824 which was an Ottoman army house. The place is full of heritage pieces that take us hundreds of years back. It's very characteristic in terms of design and showcases the five main areas of As-Salt through its visuals and custom-made furniture. This visit is being considered as around to an archaeological museum accompanied by a rich menu that serves various traditional Salti and Jordanian dishes.
The place can offer you many cultural activities such as trying the traditional costumes of Salti people, Henna drawing experience, playing the old game "Mancala", and many more.
Buggies Tour
Fancy living life on the edge? Let your
adrenaline
be itself and try our version of The Fast & the Furious on a buggy racing your friends and surfing the beauty.
Build a Bedouin Tent
Perfect for strengthening ties and division of roles ​ for friends, families, and companies. A unique opportunity to feel like a real Bedouin and build a tent in the middle of the desert. Teams must handle a series of tasks and challenges. 
Cabin Experience
Ajloun Forest Cabins in Ajloun Nature Reserve occupy a large grassy clearing, enclosed by oak, pistachio, and strawberry trees and offer beautiful views of the reserve and as far as Jebel Sheikh in Lebanon. There are 5 newly built cabins with private facilities and small terraces open all year round. ​
Camel Ride Experience
If you come to Jordan, don't miss out on camel riding in the Wadi Rum desert! They say "The camel and its driver — each has his own plan". Our camels and drivers have one plan are to show you the beauty of the Amber Wadi Rum at Sunset time, until the stars start shining in the sky. Several kinds of tours are available in Wadi Rum, from a few hours to a few days, so cover your head with a kuffiyeh, get on your desert mount and leave for a memorable camel ride! Even if most of the camels have long been replaced by jeeps and pick-ups, camels have always been an essential part of the Bedouins' lifestyle. 
Colorful Dot Art Experience
This type of decorativeart enteredArab culture recently and is similar to stippling or pointillism. Colorful patterns or images are created by placingsmall dots or points of color together, rather than using solid lines or brush strokes.This technique can be used to decorate books, stones, or home furniture.
Dancing Traditional Folklore Dabke
One of the most popular Arab folk dance throughout the region. Could be at a wedding, party, gathering … Once two or more people start holding hands, you know it's time to form a Dabke line. ​
Date Molasses Making Experience
Date molasses is another term for date syrup, which is frequently called molasses since it has the dark color and thick consistency of sugar molasses. It isfrequently used as a sweetener in Middle Eastern recipes.
Revenues are donated to the local community and needy people.
Desert Castles Tour
Start your tour at the Qasr Mushatta, about 30km (20m) southeast of Amman, which is the ruin of an Umayyad winter palace (743-744). Next, you will head to The Qasr Kharrana, about 60km (38m) east of Amman, which is one of the best-known of the desert castles. It is believed to have been built sometime before the early 8th century. Then you will continue your adventure by visiting The Qasr Amra, about 85km (53m) east of Amman, which is the most famous of the desert castles located in present-day eastern Jordan, and was built early in the 8th century. Your tour comes to an end at The Al Azraq Castle, a large fortress in eastern Jordan is named after a nearby oasis.
Dinner at a Bedouin Camp
The Camp is set in a spectacular tranquil setting in the Beidha area (also known as Little Petra); 14 km north of Petra's archaeological site, beautifully surrounded by majestic towering rocks with rare 2,000-year-old rocks; lit at night. Upon arrival at the camp entrance guests would be greeted by the sound of el-Shabbabeh (flute) echoing in a distance & once they enter the main area, they would be greeted by a roaring campfire centered in the middle along with lively Bedouin music mainly el-Oud (oriental guitar) & el-Tableh (oriental drum). Bedouin women would present the tradition of kohl making. Guests will try authentic Shraak bread baking and they may watch the Bedouins dig out the traditional Zarb and many more. After dinner under the tents, the Bedouins would invite the guests to dance along around the campfire, etc.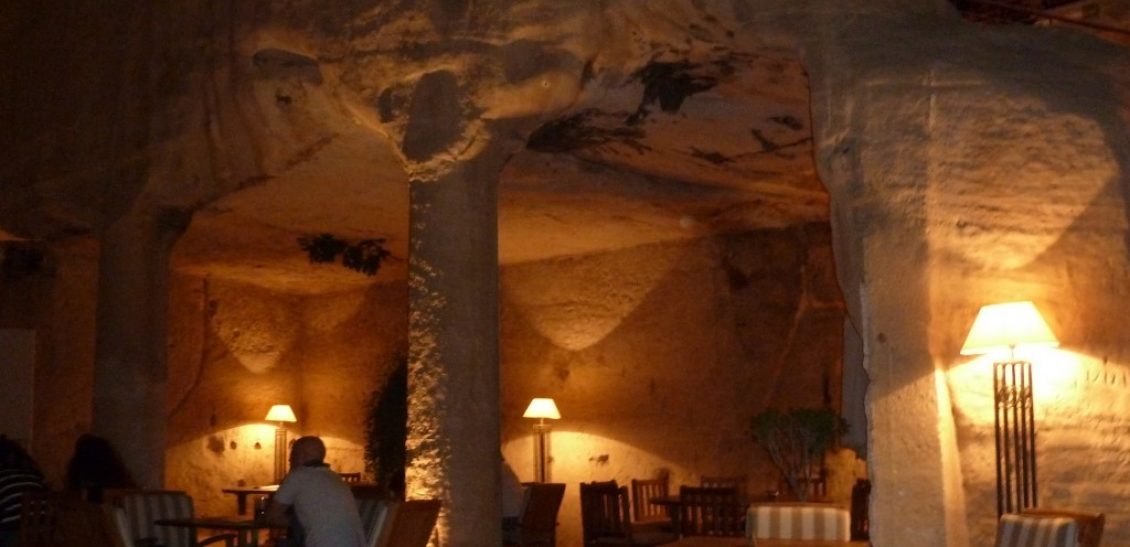 Dinner at the Cave Bar
One of the most original bars in the world, Cave Bar is set in a cave tomb carved by the Nabataeans in the 1st century BC. The tomb is one of a few located just outside the Petra site, in what is now Wadi Musa, the town that developed at the entrance of Petra.
Floating with mud baths – experience of indulgence and relaxation
Without a doubt, the world's most amazing place, the Jordan Rift Valley is a dramatic, beautiful landscape, which at the Dead Sea, is over 400m (1,312 ft) below sea level. Spoil yourself with the warm, soothing, super salty water, which is ten times saltier than seawater, and rich in chloride salts of magnesium, sodium, potassium, bromine, and several others. Also, its high salinity enables you to float comfortably on the surface of the water. ​
Cooking & Calligraphy Experience
Learn more about how to cook some local favorites such as mansaf, mezze salads, fatoush, and tabbouleh, and main dishes like musakhan chicken with sumac and onions. Start with making a refreshing lemon- mint drink that is popular in Jordan and after lunch you can learn some Arabic calligraphy. ​
Camping Experience
A unique adventure you can enjoy whilst you are camping in the desert is a cultural immersion with the Bedouins of the south. In the evening, you will cook a wonderful traditional meal, sit around the campfire, and sip on a bottomless cup of sweet tea. Depending on which camp you stay at, some hosts will play traditional Bedouin music as the stars come out and peace transcends on the desert. ​
Cooking Class in Feynan
Join one of our chefs and learn to make a full three-course vegetarian lunch of popular Jordanian dishes. At the end of our cooking class enjoy a feast of your own creation. The recipes for all the dishes will be emailed to you.
Duration:

On Request Tailor-made

Pax:

On Request Tailor-made
Cycling From Dead Sea to Mount Nebo
Jordan is an amazing country to explore by bike – you can ride from the lowest place on earth, 1300 feet below sea level (400 m), to a scenic Biblical overlook at 2,326 feet in elevation (763 m)? The route from the Dead Sea to Mount Nebo, the site from which it's said Moses viewed the Promised Land, is irresistible to serious road cyclists who have a thing for ascents – or descents.
Cycling from Madaba to Mukawir
Biking on scenic back roads with views down to the Jordan Valley and the Dead Sea, you'll ride from the lively town of Madaba to the fortress at Mukawir. Here you'll have dinner with a Jordanian family in the village. ​
Private: Cooking Class at Beit Sitti
A project set up by Maria Haddad and her sisters Dina and Tania in which visitors cook their own meal under supervision. In a spotless modern kitchen installed in a charming historic townhouse, you get a spend a couple of hours cooking. Beit Sitti hires local women from Jordan and Syria, experiencing hardships. ​
Dana Jewelry Making Workshop
Local women from Dana produce fine hand-crafted copper, silver, and bronze jewelry. All the designs have been inspired by the wildlife and landscapes of the area.
Dana to Petra Hiking Trail
The Dana to Petra Trek of the Jordan Trail was rated as one of the world's 15 best hikes by National Geographic. Let us show you why! We will arrange all the logistics, so you can just hike and enjoy the amazing scenery. ​
Dana Fruit Drying Workshop
The sun-drenched terraces of Dana Village provide a perfect place for growing fruit. The women of the village harvest the fruits by hand and lay them out in the Jordanian sun to dry. Afterward, they are turned into delicious sun-dried fruit products that make perfect snacks for the whole family.
Dana Village Tour
Starting from the Dana Guest House, this trail winds above the Dana Village and through the terraced gardens and local craft workshops. Visitors can meet the residents, see the original Ottoman architecture, and learn more about Dana's rich history. This trail is operated year-round and can be guided or self-guided.
Fishing with a Local Fisherman
The Gulf of Aqaba contains more than 500 species of fish out of 1400 species that live in the waters of the Red Sea. These fish belong to 13 families of fish cartilage.And 78 families of fish bone. More than 85 percent live close to the seabed while 15 percent live in open water.
Revenues are donated to the local community and needy people.
Find the lost Camel
Tourists will start their day trip by exploring the Wadi Rum desert on 4×4 jeeps for 1.5 hours, afterwards, when reaching a specific point in the desert they will be met by a group of Bedouin footprint trackers (camel owners) who will be waiting for the group teaching them how to recognize and follow camels' footprints to help those Bedouin finding their lost camels through the desert. This trekking tour will last for about 2 hours and when reaching the lost camels, you can get the chance to have an authentic experience of how to build a tent, cook Bedouin food, tea break with baked Laszaky; Bedouin sweet served with honey, debs (date paste) and Sammen (clarified butter) prepared by one of the local ladies, and also enjoying a mouthwatering lunch inside their tent. After lunch, the group will return to their camping tents where dinner will be served while enjoying some Bedouin music.
Experience a Turkish bath
Pamper yourself in true Middle Eastern style with a 2-hour Turkish Hammam experience. After a steam bath, enjoy an invigorating body scrub and gentle massage: a time-honored procedure dating back to the Ottoman Empire that was central to Middle Eastern culture. ​
Galsoum's Kitchen
Galsoum's Kitchen
Enjoy a traditional north Jordanian meal using locally sourced produce, served up in cook Galsoum's home in Umm Qais. It's a great taste of regional culture. Menus depend on the season.
Fly above Wadi Rum
Return to the roots of aviation with this small and versatile aircraft. Fly above the beautiful rock formations of Wadi Rum in an open aircraft with our experienced pilot.  With this lightweight aircraft, you will cruise at speeds of 80 to 90 km/hat altitudes of 1000-1200 meters, which is ideal to take superb photos of the beautiful rock formations and dunes. ​
Glass and Canvas Painting Experience
Be Eco-friendly! Up-cycling used glass jars to turn them into a nice home decorating object is an important type of art that not only adds beauty to our places, but also contribute to our environment through two of the main three (Reduce, Reuse and Recycle) the latter two are in our case.
Revenues are donated to the local community and needy people.
Hikayet Sitti: A Local Dining Experience
Nestled in a small cozy house restored into a beautiful restaurant, Hikayet Sitti is a place to discover firsthand the Jordanian culture and history and its generous culinary traditions. In the midst of the Christian city of Madaba, the local women put their hands and knowledge together to prepare and serve you the most delicious meal one could ever hope for. This peaceful retreat is the perfect place to gather with friends or family to enjoy real Jordanian hospitality, as good and hearty food will inevitably be accompanied by warm welcomes and homely smiles. A meal in this restaurant will remain for a long time a soothing and memorable experience of your travel to Jordan.
Hashem Restaurant in City Center
You haven't tried falafel until you've eaten here. This legendary eatery, run for half a century by a Turkish family, is so popular with locals and visitors alike that there's stiff competition for tables, many of which overflow into the alleyway. Aim for an early lunch or supper if you want to avoid the queues, although it has to be said that Hashem does a fantastic job of feeding the multitude in record time. Mid-afternoon, it makes a great place to sup a mint tea and watches downtown slide towards siesta.
Golf Experience
Standing over 350,000 square meters of rolling green fairways, the Ayla Golf Academy catalyzes to create opportunities for Jordanians, residents, and visitors through ensuring their easy access to world-class golfing amenities as well as help them hone their golfing skills. ​
Henna and Kohl Drawings Experience
Arabic beauty secrets!

Henna has been used and known since ancient times, and it has a special rolein many cultures. Henna is widely usedin cosmetics,thanks to its ability to dye hair and skin with a long–lasting pigment.
Kohl is considered one of the oldest types of cosmetics, and it was usedby anumber ofancient culturesto emphasize the beauty of the eyes of both men and women.
Hike and Bike in Um Qais Trails & lunch with a local family
The Jordan Trail is a walking trail crossing the country of Jordan from Um Qais. You can start your walk with a guide at the basalt ruins of the Decapolis of Um Qais, overlooking the sea of Galilee, different types of a plantation, and various landscapes, making this part of the Jordan Trail one of the most scenic hikes in the north. You can experience here many amazing local foods with local people.
Hiking in the Wadi's (canyons)
The rocky landscapes and boundless immensities of the country offer a wonderful playground to hikers and mountaineers inclined to discover the real face of Jordan. Go explore the beautiful valleys and hidden oases, from the wet hikes of Wadi Mujib, Wadi Hasa, Wadi Hidan, and many more.
Hike through Ajloun Reserve – The Jordan Trail.
The reserve features multiple hiking trails of varying lengths and degrees of difficulty. The reserve is tiny 13 sq. km so you are likely to encounter traditional farmland of olives, vines, fruit, and almond trees with crops growing in between. The Jordan Trail will take you from Ajloun Castle to Baoun.  The views toward the Jordan valley and the West Bank
Hike through Dibben Forest Reserve
Established and managed by the Royal Society for the Conservation of Nature (RSCN) since 2004, Dibbeen Forest Reserve is 8.5km² of beautiful mountainous terrain in northwestern Jordan. The reserve features marked hiking trails and picnic spots and are a national biodiversity hot spot that mirrors the wild forests that once covered the area. ​
Hiking through Mukawir Mini Circuit
Explore the relatively unknown ruins of the Mukawir Fortress (Machaerus or Qal' at El-Mishnaqa) with stunning panoramic views of the Dead Sea. The site is famous for Salome's Dance and John the Baptist's imprisonment and execution. ​
Horse Riding from Petra to Wadi Rum
Embark on a lifetime experience from the ancient Nabatean city of Petra to the depths of the majestic Wadi Rum desert on pure locally-bred Arabian horses! Reenact the Indiana Jones movie in front of Petra's Treasury, follow in the footsteps of Lawrence of Arabia throughout the magnificent Wadi Rum, and ride to the discovery of the thousand years old scriptures discreetly carved on the towering mountains. One of the highlights of this experience being to get the unique opportunity to ride across the deserted city of Petra at dawn, before the site opens its doors to the public!
​
Iraq Al-Amir Women Cooperative Society
Iraq Al-Amir Women Cooperative Society has provided training projects for more than (150) women from all villages of Wadi Seer on various handicrafts and it is managed and run by women and ladies who are members of the Society which created many job opportunities for women of all ages. The Handicraft Village produces many different products through the different workshops it has Hand-Made Fabric Clear Soap, Ceramic, and Pottery, Chemicals-Free Hand-Made Paper workshops, a showroom, and a tourist Center. They also prepare traditional lunches for tourists. ​
Jordan from the Sky Experience
There is nothing like flying over Jordan to view the countries' unique geographical features varying from plains, mountains, valleys, and even terrains below sea level. Fly from Amman to Ajloun & Jerash, Dead Sea, Petra, or Wadi Rum for lunch or visiting the site and fly back to Amman. ​
Hot Air Balloon Experience
Wake up with the smell of herbal tea around your campfire as the sun paints the area in warm hues of reds, orange and yellow. Get ready for an unforgettable experience. Flying up, up, and away on a hot air balloon ride is a truly unforgettable experience like no other. Float silently over Wadi Rum and enjoy the breathtaking natural rock formations. See the seven pillars of wisdom and the natural dunes of the desert from 6,000 feet. Enjoy breath-taking views, landmarks, and the wonder of nature from a new and unique perspective. (This experience is subject to availability due to weather conditions)
Horseback Riding in Wadi Rum
Enjoy long, exhilarating centers through Jordan's stunning desert landscapes, riding our beautiful, spirited Arab horses what better way to experience the Bedouin heritage of wadi rum than to ride on horseback along its wide sandy valleys and narrow and hidden canyons.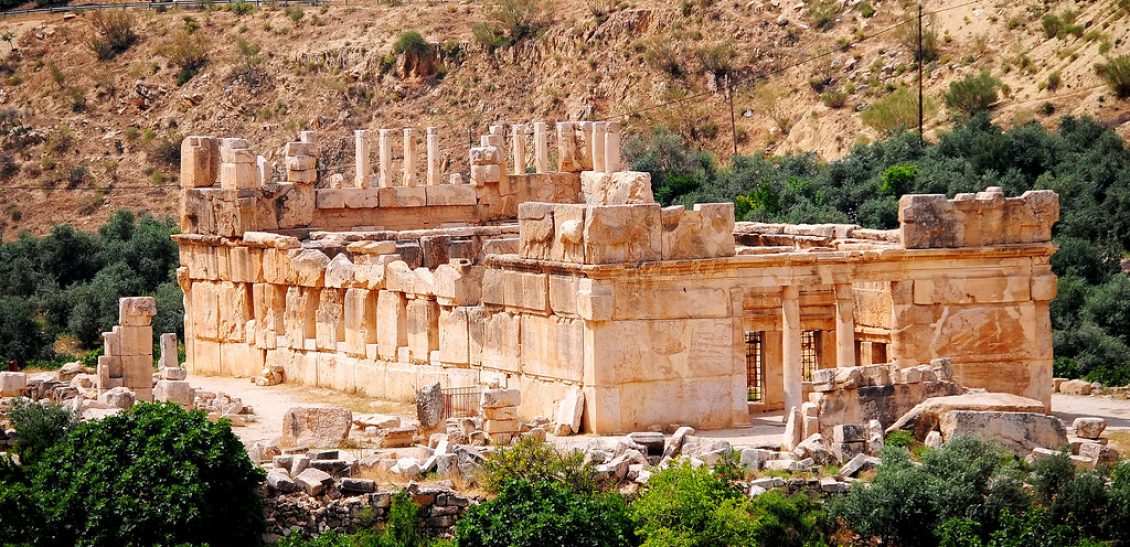 Local Caves Experience
Iraq al-Amir is home to many caves that date back to the copper age and can be explored. It is also nearby to the site of Quasar Al Abet, which is the only ancient Greek site that survives in Jordan today. ​
Levantine fine dining experience
While historical sites are certainly a main attraction, taking advantage of Amman's dining scene is essential to experiencing the Jordanian culture. We will take you to the finest restaurants serving local cuisines. ​
La Storia Museum
Experience an exciting journey through history at La Storia Tourism Complex. Located just two kilometers from Mount Nebo and overlooking the Dead Sea, the Jordan Valley, and the mountains of Salt, Jerusalem, and Bethlehem. The complex offers an unforgettable experience of the religious, historical, and cultural heritage of Jordan and the region. Take a walk in the streets of a Bedouin village to discover the style of ancient houses and ancient crafts such as Bedouin rugs weaving, Glass blowing, Bamboo, pottery, and the centerpiece of La Storia is the life-size reconstructions of the Tower of Babylon, the Ark of Noah, Sodom and Gomorrah, Life of Moses, John the Baptist, Dome of the Rock, Medina, and Mecca. Don't miss the La Storia Handicrafts Center where you can watch the production of Mosaic, Arabesque, olive wood, mosaic on the ostrich eggs, and embroideries
Journey Through 1916 – Train Ride Experience
The train is the same that was used by Muslim Pilgrims to go to Mecca for Haj or Pilgrimage 100 years ago.  This was also the train that Lawrence of Arabia exploded to break the supply lines of the Ottoman Empire in the South of Jordan during the Great Arab Revolt. The train has only been mechanically refurbished for safety reasons, but it keeps its' same original character and image. The Engine is Black like old steam Choo Choo trains. The carriages are wood, black or brown in color.  They have benches inside, some around the carriages, and others in rows. This train is not used commercially anymore, so it will be chartered for your group exclusively. 
Local tastes experience
Learn how to cook like Jordanians, you will make popular food such as maqluba, the Madaba specialty sajieh or Musakhan. A soft drink is included. ​
Local Food Making experience in Aqaba
Sayadia and Bokhari are twoof the most famouslocalfood dishes in Aqaba and are made up of many different spices. The people of Aqaba typically make these dishes onofficial occasions and events.
Revenues are donated to the local community and needy people.
Local, handmade delights tasting experience
The isolated Biscuit House employs local women to produce all-natural biscuits, energy bars and crisps under the RSCN's Tasali brand for national distribution. You can visit the workshops and sample the produce at the on-site café. ​
Making kohl  Experience in Feynan
A local Bedouin will show you the process of making Kohl, the Bedouin eye makeup that is believed to strengthen eyesight, protect against eye ailment in addition to its cosmetic and aesthetic uses. You will be taken through the process from the burning of cotton and olive oil under the Saj, to collecting the Kohl and applying it.
Lunch at Umm Qais Rest House
Without doubt, one of the best parts of  Umm Qais site is pausing to take refreshment at the Umm Qais Rest House, perched atop a small hill in the heart of the ruins. With stunning views over Galilee, the Golan and the peaks of Lebanon, it's the perfect venue for lunch or an early dinner. Located inside a converted Ottoman house, the restaurant is part of a famed consortium of top-notch restaurants in Jordan. ​
Lunch/ dinner in the heart of Moabite caves
It's unique a experience to lunch in Mr. Salameh – one of a network of caves transformed by local geophysicist Mr. Hadadin from water and wine storage areas to delightful dining rooms. ​
Magical Gala Dinner
With plush rugs and tapestries dressing the walls and ground beneath your feet, candles illuminating the cave interiors and music adding a dramatic mood, you will feel like you have gone back in time. This is the ideal setting for a whole host of magical evening programs, such as cocktails served inside the caves, a light and sound show to entertain, a Bedouin goat tent, complete with  traditional musicians, or the surprise of a seated gourmet dinner awaiting you on the other side of the Siq, black tie waiters and all! ​
Making Arabic Coffee Experience in Feynan
Arabic coffee is an essential part of the Bedouin tradition as it is served on almost every occasion. During this experience, you will be taught how to roast, ground and boil the coffee beans as well as the etiquette of serving the Arabic coffee and drinking it.
Marathon in Wadi Rum
Your day will start by taking breakfast at your camp in Wadi Rum, then you will start a Jeep tour of 2 hours in the depths of the desert. Reaching a certain point in the desert you will start your 3-4 hours trail trekking experience. Your private Bedouin guide will split the group into three small groups of slow, medium, & fast runner's groups. All groups will do the same route and pass by checkpoints. Your walk will continue for 2 hours, Including a tea break, after ending the walking and running tour you will stop at a scenic point that show the desert from a high top. Here you will experience the Bedouin way of life and learn how to build a tent, and help the Bedouin ladies in preparing food to enjoy your mouthwatering lunch inside your private hand-built tent.
Meditation in Wadi Rum
Enjoy the Eat Pray Love experience in Wadi Rum! We are dedicated to elevating your visit by taking care of the soul. Live the Jordanian meditation practice with us and feel the difference.
Meal with local family in Petra
What better way to have a true local experience than eating in Petra at a local home, sitting down and enjoying Jordanian food with the family. Receiving guests bring great honor in the Jordanian culture and you will experience the genuine warmth and welcome that your host bestows on you. ​
Martian Experience
As you approach the wind-swept mountains that fiercely jut out of the burnt orange sand in Jordan's largest desert, it's easy to see what he meant. The landscape here is like something from another world. So it's perhaps no surprise that a hotel in Wadi Rum has just opened a dramatic Martian Experience in the heart of this wilderness, which lets visitors feel as though they have landed on the Red Planet. ​
Meeting Bread Making Bedouin Lady
Indulge your senses by tasting, smelling and watching the Bedouin bread making lady, bakes the most famous bread in Jordan. The whole process of making Shrak, which is the traditional flat bread, from mixing the dough to working it into a thin layer & throwing it in the traditional oven that looks like an inverted circular pan is enough to make your jaw drops and your tongue sizzles.
Must-see art galleries
The art scene in Amman is very lively with many galleries displaying local talent as well as works from artists abroad. Small but impressive galleries provide its visitors with a great appreciation for contemporary Jordanian painting, sculpture, and pottery.
Mistake Artisanal Cheese Experience
Tucked away in the kitchen of her Abdoun mansion, Nisreen offers one of the most exquisite culinary experience in town. Mistake Artisanal Cheese is all made from local fresh milk from real Shepards with no added anything. The experience comes with live commentary and tips from Nisreen. ​
Mosaic's art experience
Mosaics have a long history, starting in Mesopotamia in the 3rd millennium BC. Pebble mosaics were made in Tiryns in Mycenean Greece; mosaics with patterns and pictures became widespread in classical times, both in Ancient Greece and Ancient Rome. Early Christian basilicas from the 4th century onwards were decorated with wall and ceiling mosaics. Mosaic art flourished in the Byzantine Empire from the 6th to the 15th centuries
Microlight Experience
Return to the roots of aviation with this small and versatile aircraft. Fly above the beautiful rock formations of Wadi Rum in an open aircraft with our experienced pilot.  
Nawatef Trail
This circular trail begins from the Al-Barrah area and takes you to the beautiful mountains, springs and ancient ruins in the Nawatef Area and the Lodge. This trail is operated year-round, but is only available through a licensed guide.
Oryx Safari Trip
The Shaumari Reserve is a breeding center for some of the most endangered and rare wildlife in the Middle East. In this small reserve there is a large herd of magnificent Arabian Oryx, a species that was once on the verge of extinction. ​​Go on the Oryx Safari at Shaumari Wildlife Reserve for a unique experience that is fun for the entire family. The Shaumari Wildlife Reserve is home to the critically endangered Arabian Oryx and Persian Onager. The reserve also is home to desert gazelles, striped hyenas, jackals, wolves, foxes and wide array of wild animals. On the Oryx Safari Trail you will see these majestic creatures in their natural environment while learning interesting aspects of each animal's behavior.
Olives harvest experience & lunch with a local family.
When it's olive season in Jordan and the green areas in the north of the Kingdom are witnessing a busy harvest period. The Ajloun area in northwestern Jordan is known for its olives, famous for its quality texture, taste and aroma. Roll up your sleeves and join locals in harvesting olives on a farm. After all, traditional lunch will be served at the farm. ​
Old Downtown Walking Experience
To get to the heart of Amman it is imperative to explore al-Balad, the historic downtown that lies in the Wadi (valley) created by the ancient Sayl Amman (Amman River). Visit Souks and the oldest apartment in Amman from 1920s that has become a time capsule with its doors permanently open to artists and guests and many more.
Pella into the highlands around Ajloun hike
Longer exploration of the area around Pella you will take the form of a combination of ruin-hunting and adventure hiking.
Philography Islamic Ottoman Art Experience
Philography is an old Islamic Ottoman art moved from Turkey to Jordan through the Ottoman era in the region. The Ottomans left behind many of the types of the arts that their descendants still seek to preserve from extinction and keep for generations after generation.
These include the art of "Philography" or drawing with wires and nails, which some may think it's a men's art because of its tools, which consist of wood, hammers,Nails and colored fabric or copper wires. But many women in Turkey have been involved in this art, and there have been artists who apply it in a scientific way and organize workshops to teach it. They also hold exhibitions all over the world, especially in the Arab and Islamic countries, where some of the traces left by the Ottomans such as Jordan.
Revenues are donated to the local community and needy people.
Petra Kitchen: Cook like a Jordanian
Just a short walk away from the Visitors' center, gather in the relaxed and informal atmosphere of The Petra Kitchen to prepare an evening typical Jordanian meal under the supervision of a local chef. Each evening meal includes soup, cold and hot mezza and salads, and a main course—all typical Jordanian dishes. You will get an inside glimpse of the secrets behind the famous regional cuisine of the Levant.  THE PETRA KITCHEN a truly Jordanian experience—right down to the furnishings, all crafted in Jordan, the tableware, all produced by the Iraq al Amir Women's Co-operative, and the aprons and table linens, all hand-embroidered by the Jordan River Foundation.  
Petra by Night Experience (Candlelit Petra)
To visit Petra during daylight is awe-inspiring! However, to experience it at night by the light of 1,800 candles is an out-of-this-world experience. Walking through the Siq with candles placed in brown paper bags, lighting your path all the way to the treasury, with Bedouin music playing in the background, creates a mystique feeling that takes over! This 2 km walk is an experience you will never forget!
Playing a middle-eastern instruments: Qanun or Tabla
Learn how to play the Qanun (traditional Middle Eastern stringed instrument with a long history, possibly descended from the ancient Egyptian harp) and the Tabla (also called Doumbek or Derbeki, is a traditional goblet-drum known for being the foremost percussion instrument in Middle Eastern music.)
Private Cruise Dinner
​After a long, sun-drenched day by the sea, indulge in a little luxury with a delicious dinner at this exclusive club. Venue: The Yacht Club sits in front of its own small marina, offering an excellent view of the gently bobbing luxury yachts that it hosts, as well as Aqaba's gulf beyond. The Royal Yacht Club is the most exclusive venue in Aqaba, and is often His Majesty King Abdullah II's venue of choice for hosting dinner quests in Aqaba Dinner: The Club is renowned for serving up an exquisite menu, and is particularly known for its seafood dishes.  
Private cruise with BBQ
Enjoy a private cruise excursion that gives you an opportunity to explore Red Sea coral reel with your friends and relatives. Try snorkeling at the best spots, we provide you with snorkeling equipment. You will enjoy a mouthwatering BBQ meal on board of the boat with open soft drinks and water.
Relaxing at the Main Hot Springs
Situated in one of the most breathtaking desert oases in the world 264m below sea level, Ma'in Hot Springs is a truly idyllic place to chill out and take care of oneself. Most of this water becomes heated to hyper thermal temperatures of up to 63°C by underground lava fissures before it pours out of the mountain. It offers a range of therapeutic treatments including hot baths, helps for blood circulation problems, rheumatism, skin diseases and sports injuries. ​
Quad Biking in Wadi Rum
Nothing gives you a sense of the adventure like quad biking. Experience the quad ride of a lifetime! Drive a quad bike through the ever changing dunes. Weave through the trackless desert and tackle the highs and lows of the sand. Stop for a breather and soft refreshments before you set off again.
Quad biking at the Dead Sea
Are you looking for something more than just tanning at the beach during your stay in Dead Sea? Quad biking is the right choice for you! This incredible quad biking tour for you to enjoy the beautiful Dead Sea from a unique perspective.
Road trip at the sunset with picnic
The road along the Dead Sea is full of breathtaking landscapes and its favorite Jordanian picnic spot. We will take you to some nice places to take a look at the salt coated rocks and enjoy Jordanian picnic food.
Rock Climbing in Wadi Rum
Climb up, down or across natural  rock formations or artificial rock walls. Wadi Rum offers some challenging rock climbing. Although the Bedouin have been climbing in the area for centuries,   
Rummana Mountain Trail
This circular trail starts from the campsite and ascends to the top of Rummana Mountain, with breathtaking views of Wadi Araba. Highlights on the trail include magnificent sandstone and limestone formations, birds of prey, and beautiful views of the nature reserve. This trail is available between March 15th and October 31st and can be guided or self-guided.
Roman Show at the Hippodrome
Step back in time for a taste of Roman warfare and entertainment with a show of Roman shows in Jerash Roman Thoughts. Roman army techniques, gladiator fights and chariot racing. Jerash is the only place in the world where you can watch this kind of show in its original setting.  The live re-enactment takes place at the ancient Hippodrome, where the original seating (which used to seat 15,000 people) has been restored for a capacity of 600.
​
Rock Climbing in Jerash
Climb Abu Mahmoud's cliff. There are two paths to get to the rock face. One path runs along the Wadi and one runs straight across the form the road. All gear will be provided.
Sea Glass Jewelry Making experience
Learn a sea recycling art! Sea glass is a physically and chemically weathered glass found on beaches along bodies of salt water. These weathering processes produce natural frosted glass. "Genuine sea glass" can be collected as a hobby and is used for decoration, most commonly in jewelry. Sea glass can be found here in Aqaba, where it is collected to craft unique pieces of jewelry.
Revenues are donated to the local community and needy people.
Sesame bars with honey & Roasting dates cores coffee Experience
Sesame bars are one of the easiest ancient Arabic recipes you can make,and one that is still eaten by Arabs all over the world. They area great snack to startoffyour day or enjoy with a cup of teain the afternoon.
The seeds of the coffee berry, also known as coffee beans, contain high levels of nutrients and antioxidants. Arab cultures were the first to roast these seeds and use them to make a warm, caffeinated beverage. Today, Bedouin tribes still have their own methods for roasting coffee beans, producing a coffee drink with a distinctive taste.
Revenues are donated to the local community and needy people.
Sand Boarding Experience
Tired of sliding down snowy slopes in the freezing cold winter? Come try sand-boarding and test your surfing skills on the sandy slopes of the dunes, deep in the Wadi Rum desert! Come early in the morning to avoid the hottest hours of the day in the summer and slide down the biggest sand dunes you can find! ​
Shaq Al-Reesh Trail
This circular trail traverses Al-Barrah through a breathtaking siq, All the way to Shaq al Reesh. This trail is operated year-round (except during Ramadan) and is only available with a licensed guide.
Skydiving above the Dead Sea
Experience the thrill of jumping from a plane and skydiving above amazing landscapes without previous training! Tandem parachuting with some of the most professional skydiving instructors in the world will allow you to enjoy firsthand this once in a lifetime free fall experience above the Dead Sea! ​
Souk Shopping & Street Food Tour Experience
Afterwards, you will enjoy a walk through the old city called "West Al Balad". It has hundreds of shops, coffee shops and local restaurants. During your walk, you will stop at Hashem Restaurant direct on the street to taste the most famous Hummus & Falafel with other perfectly cooked & prepared beans dishes. Now continue to the oldest and the most famous sweets store "Habibah" to taste the true Arabian-Jordanian "Kunafa" followed by a drink from one of the street cocktail makers. During your tour you will get the chance to make shopping from the various shops of this area having handmade & local products.
Jordan is famous for its mosaics which are still produced to this day in Madaba Area and sold in all cities in Jordan. You can also shop for: traditional clothes, handmade rugs, handmade jewelry, ceramics, traditional sand bottles, Dead Sea Salts, mud. ​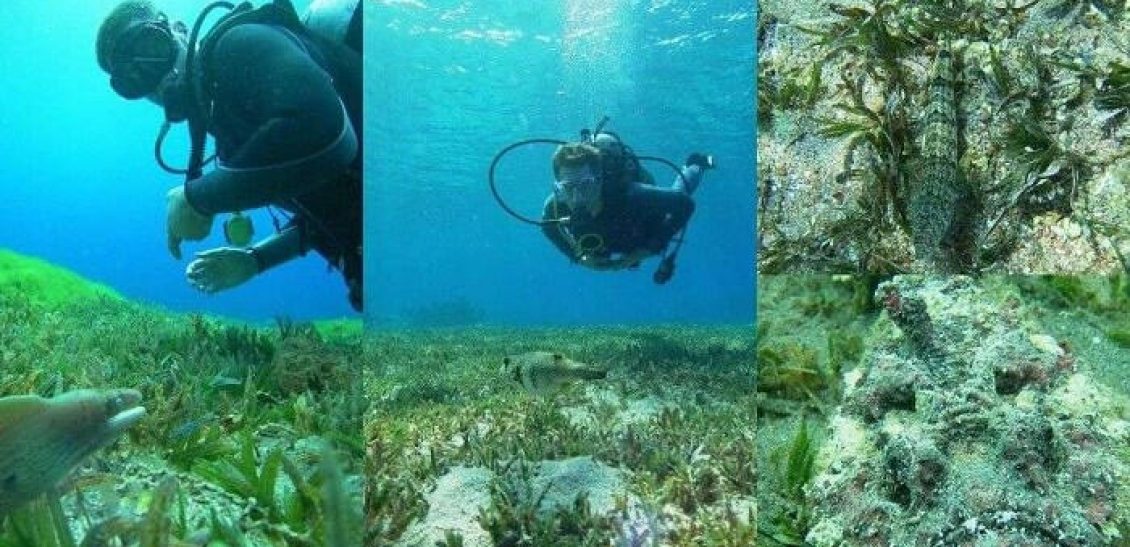 Snorkeling to clean the Red Sea
The Aqaba coastline is 27 km long and characterized bybeautifulbeaches that hostmany different touristic activities. Unfortunately, many of these activitiesexpose the sea and marine life to thedangers of pollution.
The Snorkeling for a Clean Sea experience involves swimming with colored fish and exploring the waters of the Red Sea, all while protecting this environment and its inhabitants by picking up waste that has accumulated among the coral reefs.
You can feel satisfied knowing that youhave enjoyed the colorful coral and sea life, while also sustainingit byhelping to keepit clean.
Revenues are donated to the local community and needy people.
Snorkeling and Diving Experience
Enjoy a cruise excursion that gives you an opportunity to explore Red Sea coral reel with your friends and relatives. Try diving and snorkeling at the best spots. ​ We provide a local lunch on a board with open soft drinks. ​The seaport town of Aqaba sits at the southernmost point of Jordan and is home to one of the best snorkeling and diving coastlines in the world, with many centers and professional instructors catering to these sports. You can revel in captivating sea reef colors and the incredible biodiversity, complete with approximately 130 species of coral and hundreds of species of fish and other animals.
Natural Spa Treatment
With its breathtaking and surreal landscape, quiet surroundings, and state-of-the-art facilities, the Dead Sea is the perfect place to rest, relax and get pampered by the professional staff of the spa institutes. The Dead Sea is renowned today and throughout history for its healing properties due to the high mineral content of the water.  Spoil yourself with the warm, soothing, super salty water, which is ten times saltier than sea water, and rich in chloride salts of magnesium, sodium, potassium, bromine and several others. Also, its high salinity enables you to float comfortably on the surface of the water. You can also indulge in some of the spa treatments offered at the resort – enjoy all kinds of spa treatments displaying the most beneficial products of the Dead Sea, various massages, Dead Sea mud baths, private beaches and outdoor swimming pools. ​
Stay over Al Azraq Reserve
A 1940s British military field hospital was renovated into this lodge in the eastern desert and a short distance away from the Azraq and Shaumari reserves. There are 16 fully equipped rooms overlooking the vast mud and sand flats of the Azraq Basin. The kitchen and restaurant are under the management of a local family, providing a variety of Chechen food and delights. The Azraq Lodge is open all year. ​
Stay over at Mountain Breeze Resort
The Mountain Breeze Resort aims to take you back to nature for you to enjoy quality time in the heart of one of Jordan's unique areas of outstanding natural beauty. Nestled in the beautiful Gilead Mountains near Zai, The Mountain Breeze Resort offers the perfect retreat for anyone wishing to experience unspoiled nature. Resort features quality lodging, dining and an ever expanding list of outdoor activities, which are available for visitors and overnight guests alike.
Stargazing Experience
A great experience to enjoy the starry nights of Wadi Rum. Living in lively cities makes it more difficult to witness the magnificence of the skies and heavens. Through the innovation of science, you are able to get a little closer to the hidden wonders of the Universe. Stars, planets, nebulae, all are within your reach with this experience. You will have professional astronomers with telescopes to watch stars of the Moon Valley and get introduced to the constellation of stars.
Spend a Day with Shepherd Experience
Spend a full day with a local shepherd grazing the family's goats in the wilderness of Feynan! During this authentic experience, share a lunch of Arbood bread and sweet tea with the shepherd. This adventure will give you a rare insight into the lifestyle of the Bedouin community and their daily occupations!
Stay over at Beit Al Baraka
The only lodging in Um Qais; a stay at this bed and breakfast unlocks an inside look at the culture of Northern Jordan. Travelers who value sustainable tourism love the locally made furnishings, organic breakfast feast, welcoming common areas and basic rooms in a residential neighborhood.
Stay over in Wadi Mujib Chalets
Mujib Chalets, situated along the Dead Sea, 15 chalets provide a cool retreat for visitors with stunning sea-views. These beautiful chalets are an ideal place from which to explore the unique landscape of the Mujib Biosphere Reserve or to enjoy the medicinal properties of the Dead Sea. ​
Stay over in Feynan Eco-Lodge
Situated deep within the remote landscape of Wadi Araba, the Feynan Lodge forms the western gateway of the Dana Biosphere Reserve, and provides an unparalleled experience in desert accommodation having been listed as one of the National Geographic Best 25 Eco lodges found across the world. This unique candle-lit Eco-lodge provides 26 uniquely designed rooms for tourists wishing to explore an undiscovered and archaeologically rich area of Jordan. ​
Stay over at Beit Al Fannan Guest House in Pella
Only you and the nature – At the time of research, this small guesthouse overlooking the Pella site was due to open in late 2017. The property was once owned by artist-architect Ammar Khammash, who designed Wild Jordan's iconic buildings, and who visited Pella for inspiration for his paintings. Expect cozy rooms, sublime views from the terrace, and art materials for guests to indulge their own muse.
Stay over in Dana Guest House
Perched on the edge of Wadi Dana, this beautifully styled building offers breathtaking views of the reserve, comfortable rooms, traditional Arabic food, and friendly service. It contains nine bedrooms, most with private terraces, as well as facilities for courses and conferences.
Taste Arabic Sweets & Desserts
If you are tired of the usual pies and brownie treats, try some Arabic sweets like Ush Al-Bulbul, Faisalieh, Nabulsieh, Barazek, Ghriebeh, and Ma'moul. There is also Knafeh, a traditional sweet, in downtown Amman, a spiral of sticky sweetness with a layer of white cheese and the vermicelli-like pastry dyed orange and covered in sugary syrup and sticky Tamriyyeh, freshly-cooked right in front of you.
The Caves Trail
Starting at the Rummana campsite, this trail passes by the unusual sandstone formations of Shaq al Kalb (Wadi of the Dog) to a group of small caves, believed to have been a religious retreat or hermitage.
This trail is available between March 15th and October 31st and can be guided or self-guided.
Stayover in Rummana Campsite
The Rummana Campsite occupies a rare and exceptionally beautiful location within the designated core zone of Dana Biosphere Reserve. Situated on a small plateau, overlooking the dramatic escarpment of the Jordan Rift Valley. Originally, the location of the campsite was a favored Bedouin camping area, occupied every summer season for goat grazing.
Stayover in Discovery Bedu Camp
Eco friendly, luxurious and uniquely tailored to perfectly blend with the natural surroundings, this boutique camp offers you an authentic experience in the heart of this truly spectacular place without compromising on your comfort. Situated at a particularly scenic viewpoint in Wadi Rum, the Discovery Bedu Camp is run by local Bedouins and is the flagship for more luxury camps in Jordan. There are six tented suites, all with en-suite bathrooms with full amenities and with solar-powered electricity.
The Soap House
Step into the Soap House, enjoy the scents of natural herbs and oils and browse through the various soaps and lotions, which are made using Jordanian olive oil and Dead Sea minerals.
The Jordanian National Dish Mansaf
One of the things Jordanians are proudest of is their traditional Jordanian cuisine. One local dish that is specific to the country and a real must-try is Mansaf – a rice-based dish served with chicken or lamb and accompanied by a yoghurt sauce called Jameed. Expect this dish as a guest at almost every special occasion in Jordan. ​
The Children's Museum Jordan
The museum's total build area of 8000 square meters includes 180 interactive indoor and outdoor exhibits, and educational facilities, such as an art studio, a library, a multipurpose hall, an outdoor theater, Tinker Lab and Secret Garden, a restaurant with an adjunct party room and a gift shop. 
The world's smallest hotel sits inside a Beetle car (Abu Ali Hotel)
Located in the area of Shobak lies the world's smallest hotel next to Abu Ali Cave. This tiny four-wheel hotel is actually an old car decked out with comfortable mattresses and blankets and will sleep two cozily! ​
Visit Bani Hamida Centre
This women's cooperative in Mukawir village (by the side of the road leading to the castle) is run by the Bani Hamida Centre and is a good place to buy gorgeous, colorful kilims and cushions. The designs reflect contemporary tastes and traditional Bedouin patterns. The kilims aren't super cheap, but the fixed prices fairly reflect the labor that went into their weaving. ​
Visit Ajloun Castle
This historic castle was built atop Mt 'Auf (1250m) between 1184 and 1188 by one of Saladin's generals, 'Izz ad Din Usama bin Munqidh.The castle commands views of the Jordan Valley and three wadis leading into it(Wadi Kufranjah, Wadi Rajeb and Wadi al -Yabis) making it an important strategic link in the defensive chain against the Crusaders and a counterpoint to the Crusader Belvoir Fort on the Sea of Galilee. Another major objective of the fortress was to protect the development and control of the iron mines of Ajlun.
Ultralight experience
Your 30 minutes' flight above The Dead Sea allows you to discover the Baptism Site, the Lot's Cave, and Wadi Al-Mujib. A memorable journey is guaranteed to stay with you for a long time. Aircraft doors can be removed if requested depending on weather conditions.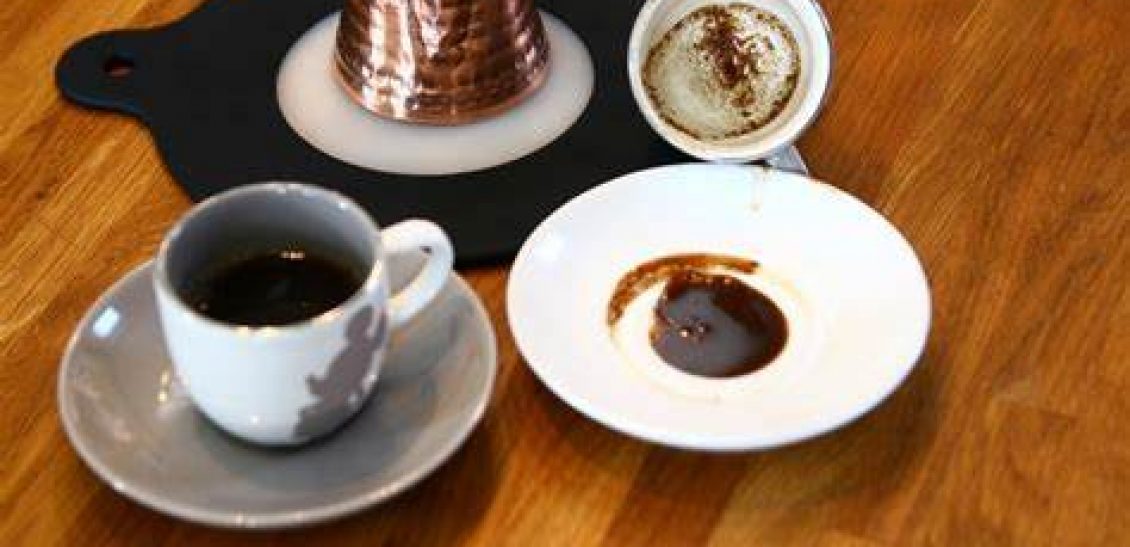 Turkish coffee fortune telling experience
Enjoy a home-cooked meal in the cozy setting of the Hikayet Sitti Food Basket followed by a traditional coffee. Tip over your cup and when the coffee dregs settle, your fortune will be read! Learn this interesting tradition, and about the role of woman in Madaba lunch. ​
​
Trekking & Hiking Experience in Wadi Rum
There is always an adventure waiting in the mountains, a great opportunity for nature lovers – exploring the desert by foot is the perfect way to take in all the sights sounds. Wadi Rum being one of the most outstanding desert landscapes in the world, its towering mountains, narrow canyons and amazing rock formations also make it a paradise for climbers, mountaineers and scramblers, offering a large array of routes for all levels, from simple hiking to technically difficult ascensions.   
Visit baptism site where Jesus was baptized
The Baptism site formed part of the early Christian pilgrimage route between Jerusalem, the Jordan River, and Mount Nebo. The area is also associated with the biblical account of how the Prophet Elijah (Mar Elias in Arabic) ascended to heaven in a whirlwind on a chariot of fire. For those following in the footsteps of Jesus, you can now get baptized at the official Jesus baptism site, Qasr al-Yahud, on the Jordan River. ​
Visit the Royal Automobile Museum
This museum has an amazing collection of motorbikes and cars going back to the time of the Great Arab Revolt, and includes the late King Hussein's 1952 London Capri (that he had when he was a student in England) and the 1955 Mercedes 300SL 'Gullwing' that he once raced.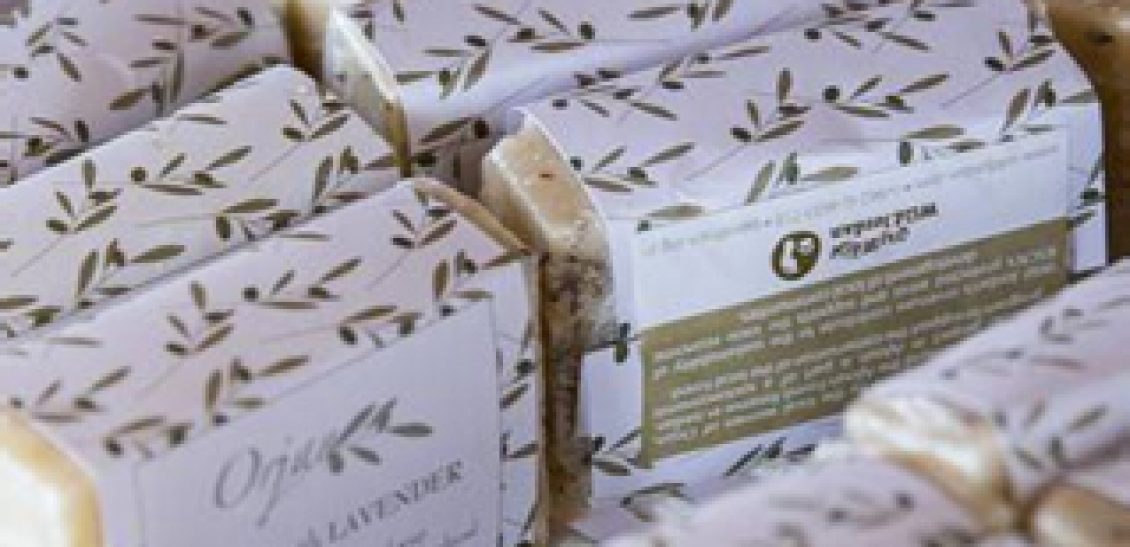 Visit local soap producers in Ajloun
At the Soap House located in Orjan village, local women use a variety of local ingredients, including lavender, geranium, mint and pomegranate, to create high-quality handmade natural olive oil soaps called Orjan Soap. Orjan soaps are all produced using pure olive oil, combined with other natural oils, plant extracts, and pure essential oils. ​
Visit King Abdullah I Mosque
The King Abdullah I Mosque was built between 1982 and 1989. It's capped by a magnificent blue mosaic dome beneath which 3,000 Muslims may offer prayer. You will learn the prayer rituals, daily prayer schedule and the format of the Quran, what will help you understand the practice of Islam. ​
Visit House of Calligraphy
Visit the House of Calligraphy in Rasun village. It offers tourists and locals alike the chance to have their names and favorite phrases written in fine Arabic script on leather, clothes or silk, as well as to interact with local workers in the area. ​
Visiting modern Arab exhibitions of traditional handicrafts
TIRAZ is a non-profit organization that aims to preserve and promote the rich and diverse Arab heritage & living traditions by creating uniquely themed exhibitions. It is home to the largest existing collection of Jordanian, Palestinian and other Arab Countries' cultural heritage items, namely The Widad Kawar Collection, which ranges from costumes, weavings, home utensils, and jewelry.
Wadi Ghweir Trail
This trail stretches along the gravel river bed of the Wadi, alongside a flowing stream, to the entrance to Wadi Ghweir. Very similar to the famous Siq in Petra, the trail leads through magnificent sceneries of different stone formations and many unique plants and trees on both sides of the river. The scenery is so breathtaking it has been known to cause visitors to forget about everything else – including how long they have been hiking! After 3-5 hours, you will have tea and you can rest and learn more about the area from your guide. This trail is operated year-round (except during Ramadan) but is only available through a licensed guide.
Wadi Dathneh Trail
Perfect for adventure lovers who have no fear of heights, this trail descends through Wadi Dathneh, past an oasis, and through Wadi al Hamra to the Feynan area. This trail is operated year-round (except during Ramadan) but is only available through a licensed guide.
Wadi Dana Trail
Covering 292 square kilometers of spectacular landscape of varying altitudes, as steep Wadi's cut through majestic mountains, Dana Biosphere Reserve is Jordan's largest and most naturally diverse, encompassing all four different bio-geographical zones in the country. This trail passes through sandstone gorges, and the 3 different bio-geological zones of Dana. If you're lucky you may see some endangered animals such as the Nubian Ibex. This trail leads downhill to Feynan, where visitors can arrange for return transportation or stay overnight in the Feynan Eco lodge. Alternatively, visitors can begin this trail at Feynan Eco lodge and travel to the Dana Guest House or Rummana Campsite. This trail is operated year-round (except during Ramadan) and can be guided or self-guided.
Visiting Royal Yacht Club Restaurant
With views of the marina, this elegant, wood-paneled restaurant is the place to savour a romantic sunset and mingle with Aqaba's nouveau riche. The mostly Italian menu includes Mediterranean favorites like crab, avocado, shrimp and artichoke salad, mussels Provençale and homemade vegetarian pasta.
Walking Tour at Mount Nebo
The history associated with Mt. Nebo coupled by the church, mosaics inside and views makes this a unique location to visit. This location is even more symbolic for those whose faith ties with Moses. For others the history with the architecture, mosaics and views is something to behold. The valleys and views toward the Dead Sea make this a memorable stop. Its biblical history is explained well in the museum. ​
Weaving goat-hair tents
From the beating of the hair through to the weaving process, learn the full process of making a tent from goat hair. This is a seasonal activity, normally done in early summer.
Water Sports Activities
A wide range of water sport activities including water skiing, jet skiing, parasailing, banana boat, inner tube rides and more are organized by our professional and friendly team.
Walking Tour in Madaba
Begin your walking tour of Madaba starting with a visit to the Church of St. George where the famed mosaic map of the Holy Land lies. Continue to the Burnt Palace, passing by the local shop along the way. Stop for a fresh juice before visiting the Archeological Park, then explore the down/souq area. Other attractions include John the Baptist Church, a number of old houses. Meet locals throughout your tour. ​
Wild Jordan Restaurant & Café
Enjoy stunning view from the Wild Jordan Café. The Wild Jordan Café is one of the Royal Society for the Conservation of Nature's (RSCN) projects that work on conserving biodiversity throughout Jordan. Their menu is based on low fat and low carbohydrate recipes with ingredients extracted from the RSCN's nature reserves.
All revenue goes to support the RSCN's mission.
White Dome Trail
This trail follows the huge escarpments of Wadi Dana between the Rummana Campsite and Dana Village. Passing through terraced gardens, the trail offers breathtaking views of the Wadi. The trail can also be done from the Rummana Campsite to the Guest House. This trail is operates from March 15th until October 31st (except during Ramadan) and is only available with a licensed guide.
Wedding ceremony
Experience the magical Nabatean dream wedding in Petra during Petra by night, a private cultural event in the Jordanian way. A wedding day is a one-life-time and it should be magical! So how about having an access to this site for a wedding of beloved couple? And how about having this experience in a candle-lit place though? Just in the front of the Nabatean Khazneh (Treasury), your special day will be well-decorated with much of passion and love.
Weaving Workshop Experience
Weaving with banana leaves, palm leaves, and straw is a tradition that spans thousands of generations. Fortunately for us, the tradition of weaving is still very much alive in this region of Jordan. Sit with local artists and discover the intricate skills needed to weave a simple design. ​
Zarb: A Bedouin Feast in Wadi Rum
Enjoy the Bedouin hospitality over dinner and try the Bedouin feast of. Zarb (as known among locals) Bedouin barbecue is an experience on its own where Bedouins cook lamb meat, chicken and vegetables with herbs in a big underground pit with hot coals beneath the desert sands. When the meat is tender with a hint of a smoky taste they take out the big pot and you get to enjoy one of Jordan's greatest edible treasures under a starry sky in Wadi Rum. 
Breakfast or lunch at Beit Khairat Souf
Beit Khairat Souf is a unique place that combines the elements of nature and allows visitors to experience some of the natural and tasty pleasures of Jordan. It is a historical and cultural heritage of the Batarseh family. The house was built in 1881 and it was renovated in 2016 to become Beit Khairat Souf to continue serving the community following the house's history and tradition. Bair Khairat Souf is the perfect place to experience the tastes and traditions of the Jordanian culture. It is managed by the Alnoor Almouben Association, which is comprised of a group of very strong-willed and ambitious women, mothers, and wives. The goal of Beit Khairat Souf is to create a platform for local women to financially support themselves through opportunities for economic development in the heart of Souf.
Bottled Sand Art experience
This art practice is one of the oldest inthe world. The first to discoverit were the Nabataeans after their invention ofthe hourglass. The city of Aqaba is home to this unique art, and since the early 1930s it has housed dozens of shops for visitors to purchase the colorful creations.
Bird Watching in Dana
More than 250 bird species have been recorded in Dana, including Tristram's Starling, Griffon Vulture, Short-toed Snake Eagle, Verreaux's Eagle, Bonelli's Eagle, Long-legged Buzzard, Chukar, and Palestine Sunbird. Dana is one of the best places to catch a glimpse of the Hume's Owl and its distinctive call can be heard along the upper section of the Wadi in spring.
Bird Watching in Al Azraq Reserve
Azraq is a unique wetland, located in the heart of the arid Eastern Desert, which takes its name from the Arabic word for 'blue'. A migratory stopover for birds from three continents, Azraq is becoming increasingly popular for bird-watching. From the walkways and hides, visitors get the chance to observe birds close at hand, including local, migratory, and occasional rare species. The Azraq area also has a rich cultural history due to its strategic location and water resources. It was used as a station for pilgrims and camel trains. The local people are also unusually diverse, coming from three different ethnic origins, Bedouin, Chechen, and Druze; each of which has distinctive beliefs and traditions.
Bedouin Lifestyle Experience
It will start with a great jeep tour. Continues to Siq Um Al Tawaqi where the group can rest for 30 minutes and then continue a few of the main attractions for one hour, then will stop to stay with a Bedouin family to see how they make bread and milk the camels and goats. Tells you stories about Arabic coffee and rules of drinking and enjoys the taste of the Bedouin tea. And you can join them cooking Arabic food and have dinner there or you can go back to the camp for lunch or dinner.
Bike Experience
Enjoy seeing the old city and some of its attractions like the church of St. George and the Souq and the church of John the Baptist as well some of the old houses of Madaba, then ride to lunch. Duration 2 hours. ​
​​
Beekeeping Experience in Umm Qais
Beekeeping experience
Yousef, the beekeeper, will introduce you to the fascinating Queendom of bees before permitting a sneak peek into the hives. Set off in search of the queen, who is twice the size of the worker bees and frequently laying eggs to sustain the size of the colony. Witness the bees fly in and out of the hive with pollen and nectar, the fuel of the hive. ​
Baking earthy "Arbood" bread Experience
Arbood is the primary food a Bedouin would have for lunch while shepherding the goats in the wilderness. A local will teach you how to bake Bedouin bread from only flour, salt and water kneaded and baked in ash.
Custom your Special Interest tour of Jordan
Just tell us where you want to go, including your choice of activities, experiences, accommodations, and dining options, and our expert will craft your perfect experience! We'll create your dream vacation, no matter how unique it is.