What to expect on our Wildlife, Nature & Eco Tours?
Jordan has, illogically, remained almost completely neglected. Yet the wildlife opportunities in Jordan are outstanding –its birdlife in particular. The rolling hills of Northern Jordan are full of wild strawberries, carob, and evergreen oak trees that would have you believe you are walking through France rather than the Middle East. Villages line the hills and there is not a Bedouin insight. Jordan is so diverse that only walking through it will you begin to appreciate what a special place Jordan is. Approximately 83% of the country is listed as dry-land, with very little rainwater each year. Yet Jordan diversity is amazing. Explore the Mujib Valley, the lowest nature reserve on earth with parts of it closed over the winter months due to flooding and high water,  the prettiest nature reserves at Dana home to rare flora and fauna including the extremely shy Ibex, or keep an eye out for Arabian Oryx in Shaumari Reserve and other native animals and plants around Jordan that you won't find back home.
Most highlighted Wildlife, Nature & Eco sites to visit
Most highlighted Sites to visit
Siq Trail - Wadi Al-Mujib
Wildlife, Nature & Eco things to experience
Aqaba's Hooh Sweets Making experience
It's time for local sweets! Aqaba's traditional sweet dish, called Hooh, consists of several layers of dough interspersed with nuts, butter, honey, condensed milk, molasses, and cream.
Revenues are donated to the local community and needy people.
Aqaba Dog Shelter Conservation Experience
Help animals on your vacation! The Aqaba dog shelter needs the help of volunteers to clean the local dogs' caves in the mountains. RSNAP is a nonprofit organization, established for the sole purpose of generating compassionate and conscientious conduct towards nature and animals and improving the local community's relationship with its surrounding environment.
Revenues are donated to the local community and needy people.
Adventure Jeep Tour in Wadi Rum
Taking a jeep ride in Wadi Rum Reserve is one of the many ways to explore the southern Jordanian Desert and discover its many wonders! You can go on various jeep rides in terms of duration and timings which will take you on a ride to the main attractions from dunes to narrow canyons and high natural rock bridges. Besides, enjoy the thrill of a drive in the vast emptiness of the desert!
(Each jeep seats up to 6 guests)
2 Hours Jeep Tour: Nabatean Temple – Lawrence's Spring – Sand Dunes – Khazali Canyon 
3 Hours Jeep Tour: Nabatean Temple – Lawrence's Spring – Little Bridge – Sand Dunes – Khazali Canyon 
4 Hours Jeep Tour: Nabatean Temple – Lawrence's Spring – Khazali Canyon – Little Bridge – Lawrence's House – Anfeeshiah Inscription – Sand Dunes – Desert Map (Small map was used by Bedouin to know the directions)
5 Hours Jeep Tour: Sand Dunes – Al-Amelah Inscription – Lawrence House – Um Frouth Rock Bridge – Al-Barrah Canyon – Seeq Um Al-Tawaqi
6 Hours Jeep Tour: Nabatean Temple – Lawrence's Spring – Khazali Canyon – The Little Bridge – Um Frouth Rock Bridge – Burdah Rock Bridge (The biggest arch in the desert of Wadi Rum) – Al-Mahama Canyon – Lawrence's House – Anfeeshiah Inscription – Sand Dunes – Desert Map (Small map was used by Bedouin to know the directions)
Bedouin Lifestyle Experience
It will start with a great jeep tour. Continues to Siq Um Al Tawaqi where the group can rest for 30 minutes and then continue a few of the main attractions for one hour, then will stop to stay with a Bedouin family to see how they make bread and milk the camels and goats. Tells you stories about Arabic coffee and rules of drinking and enjoys the taste of the Bedouin tea. And you can join them cooking Arabic food and have dinner there or you can go back to the camp for lunch or dinner.
Beekeeping Experience in Umm Qais
Beekeeping experience
Yousef, the beekeeper, will introduce you to the fascinating Queendom of bees before permitting a sneak peek into the hives. Set off in search of the queen, who is twice the size of the worker bees and frequently laying eggs to sustain the size of the colony. Witness the bees fly in and out of the hive with pollen and nectar, the fuel of the hive. ​
Bird Watching in Al Azraq Reserve
Azraq is a unique wetland, located in the heart of the arid Eastern Desert, which takes its name from the Arabic word for 'blue'. A migratory stopover for birds from three continents, Azraq is becoming increasingly popular for bird-watching. From the walkways and hides, visitors get the chance to observe birds close at hand, including local, migratory, and occasional rare species. The Azraq area also has a rich cultural history due to its strategic location and water resources. It was used as a station for pilgrims and camel trains. The local people are also unusually diverse, coming from three different ethnic origins, Bedouin, Chechen, and Druze; each of which has distinctive beliefs and traditions.
Bird Watching in Dana
More than 250 bird species have been recorded in Dana, including Tristram's Starling, Griffon Vulture, Short-toed Snake Eagle, Verreaux's Eagle, Bonelli's Eagle, Long-legged Buzzard, Chukar, and Palestine Sunbird. Dana is one of the best places to catch a glimpse of the Hume's Owl and its distinctive call can be heard along the upper section of the Wadi in spring.
Breakfast or lunch at Beit Khairat Souf
Beit Khairat Souf is a unique place that combines the elements of nature and allows visitors to experience some of the natural and tasty pleasures of Jordan. It is a historical and cultural heritage of the Batarseh family. The house was built in 1881 and it was renovated in 2016 to become Beit Khairat Souf to continue serving the community following the house's history and tradition. Bair Khairat Souf is the perfect place to experience the tastes and traditions of the Jordanian culture. It is managed by the Alnoor Almouben Association, which is comprised of a group of very strong-willed and ambitious women, mothers, and wives. The goal of Beit Khairat Souf is to create a platform for local women to financially support themselves through opportunities for economic development in the heart of Souf.
Cabin Experience
Ajloun Forest Cabins in Ajloun Nature Reserve occupy a large grassy clearing, enclosed by oak, pistachio, and strawberry trees and offer beautiful views of the reserve and as far as Jebel Sheikh in Lebanon. There are 5 newly built cabins with private facilities and small terraces open all year round. ​
Build a Bedouin Tent
Perfect for strengthening ties and division of roles ​ for friends, families, and companies. A unique opportunity to feel like a real Bedouin and build a tent in the middle of the desert. Teams must handle a series of tasks and challenges. 
Camel Ride Experience
If you come to Jordan, don't miss out on camel riding in the Wadi Rum desert! They say "The camel and its driver — each has his own plan". Our camels and drivers have one plan are to show you the beauty of the Amber Wadi Rum at Sunset time, until the stars start shining in the sky. Several kinds of tours are available in Wadi Rum, from a few hours to a few days, so cover your head with a kuffiyeh, get on your desert mount and leave for a memorable camel ride! Even if most of the camels have long been replaced by jeeps and pick-ups, camels have always been an essential part of the Bedouins' lifestyle. 
Camping Experience
A unique adventure you can enjoy whilst you are camping in the desert is a cultural immersion with the Bedouins of the south. In the evening, you will cook a wonderful traditional meal, sit around the campfire, and sip on a bottomless cup of sweet tea. Depending on which camp you stay at, some hosts will play traditional Bedouin music as the stars come out and peace transcends on the desert. ​
Cooking Class at Beit Sitti
A project set up by Maria Haddad and her sisters Dina and Tania in which visitors cook their own meal under supervision. In a spotless modern kitchen installed in a charming historic townhouse, you get a spend a couple of hours cooking. Beit Sitti hires local women from Jordan and Syria, experiencing hardships. ​
Dana Fruit Drying Workshop
The sun-drenched terraces of Dana Village provide a perfect place for growing fruit. The women of the village harvest the fruits by hand and lay them out in the Jordanian sun to dry. Afterward, they are turned into delicious sun-dried fruit products that make perfect snacks for the whole family.
Dana Village Tour
Starting from the Dana Guest House, this trail winds above the Dana Village and through the terraced gardens and local craft workshops. Visitors can meet the residents, see the original Ottoman architecture, and learn more about Dana's rich history. This trail is operated year-round and can be guided or self-guided.
Date Molasses Making Experience
Learn how a date molasses is produced! Date molasses is another term for date syrup, which is frequently called molasses since it has a dark color and a thick consistency of sugar molasses. It is frequently used as a sweetener in Middle Eastern recipes.
Revenues are donated to the local community and needy people.
Desert Castles Tour
Start your tour at the Qasr Mushatta, about 30km (20m) southeast of Amman, which is the ruin of an Umayyad winter palace (743-744). Next, you will head to The Qasr Kharrana, about 60km (38m) east of Amman, which is one of the best-known of the desert castles. It is believed to have been built sometime before the early 8th century. Then you will continue your adventure by visiting The Qasr Amra, about 85km (53m) east of Amman, which is the most famous of the desert castles located in present-day eastern Jordan, and was built early in the 8th century. Your tour comes to an end at The Al Azraq Castle, a large fortress in eastern Jordan is named after a nearby oasis.
Fishing with a Local Fisherman
Join an experienced fisherman out on the waters of the Red Sea and learn how to fish. The Gulf of Aqaba contains more than 500 species of fish out of 1400 species that live in the waters of the Red Sea. These fish belong to 13 families of fish cartilage. And 78 families of fishbone. More than 85 percent live close to the seabed while 15 percent live in open water. All fishes we catch; we throw away to the water.
Revenues are donated to the local community and needy people.
Floating with mud baths – experience of indulgence and relaxation
Without a doubt, the world's most amazing place, the Jordan Rift Valley is a dramatic, beautiful landscape, which at the Dead Sea, is over 400m (1,312 ft) below sea level. Spoil yourself with the warm, soothing, super salty water, which is ten times saltier than seawater, and rich in chloride salts of magnesium, sodium, potassium, bromine, and several others. Also, its high salinity enables you to float comfortably on the surface of the water. ​
Hike and Bike in Um Qais Trails & lunch with a local family
The Jordan Trail is a walking trail crossing the country of Jordan from Um Qais. You can start your walk with a guide at the basalt ruins of the Decapolis of Um Qais, overlooking the sea of Galilee, different types of a plantation, and various landscapes, making this part of the Jordan Trail one of the most scenic hikes in the north. You can experience here many amazing local foods with local people.
Hike through Dibben Forest Reserve
Established and managed by the Royal Society for the Conservation of Nature (RSCN) since 2004, Dibbeen Forest Reserve is 8.5km² of beautiful mountainous terrain in northwestern Jordan. The reserve features marked hiking trails and picnic spots and are a national biodiversity hot spot that mirrors the wild forests that once covered the area. ​
Hike through Ajloun Reserve – The Jordan Trail.
The reserve features multiple hiking trails of varying lengths and degrees of difficulty. The reserve is tiny 13 sq. km so you are likely to encounter traditional farmland of olives, vines, fruit, and almond trees with crops growing in between. The Jordan Trail will take you from Ajloun Castle to Baoun.  The views toward the Jordan valley and the West Bank
Hiking in the Wadi's (canyons)
The rocky landscapes and boundless immensities of the country offer a wonderful playground to hikers and mountaineers inclined to discover the real face of Jordan. Go explore the beautiful valleys and hidden oases, from the wet hikes of Wadi Mujib, Wadi Hasa, Wadi Hidan, and many more.
Hiking through Mukawir Mini Circuit
Explore the relatively unknown ruins of the Mukawir Fortress (Machaerus or Qal' at El-Mishnaqa) with stunning panoramic views of the Dead Sea. The site is famous for Salome's Dance and John the Baptist's imprisonment and execution. ​
Iraq Al-Amir Women Cooperative Society
Iraq Al-Amir Women Cooperative Society has provided training projects for more than (150) women from all villages of Wadi Seer on various handicrafts and it is managed and run by women and ladies who are members of the Society which created many job opportunities for women of all ages. The Handicraft Village produces many different products through the different workshops it has Hand-Made Fabric Clear Soap, Ceramic, and Pottery, Chemicals-Free Hand-Made Paper workshops, a showroom, and a tourist Center. They also prepare traditional lunches for tourists. ​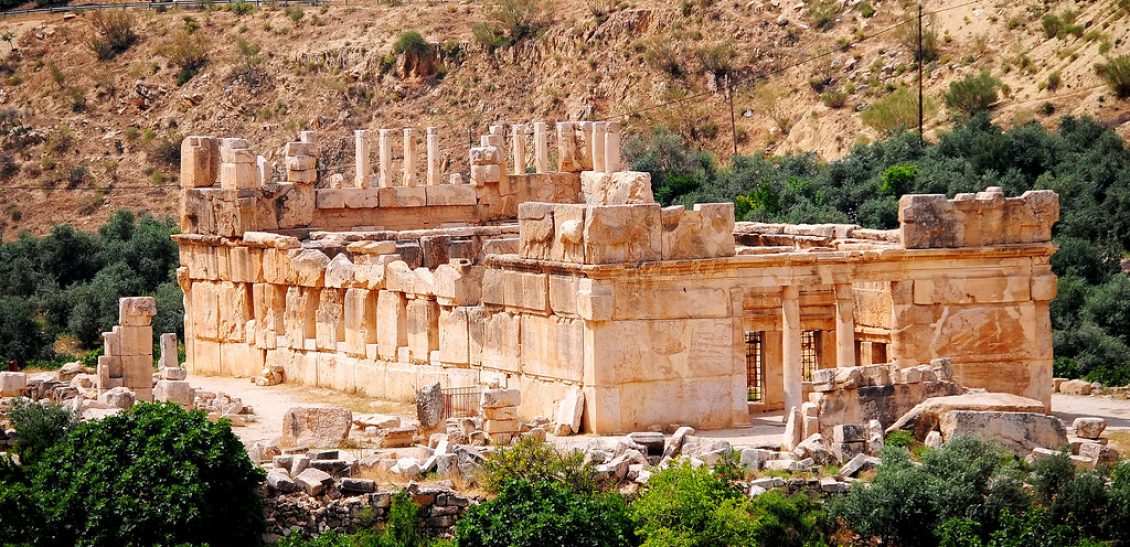 Local Caves Experience
Iraq al-Amir is home to many caves that date back to the copper age and can be explored. It is also nearby to the site of Quasar Al Abet, which is the only ancient Greek site that survives in Jordan today. ​
Making Arabic Coffee Experience in Feynan
Arabic coffee is an essential part of the Bedouin tradition as it is served on almost every occasion. During this experience, you will be taught how to roast, ground and boil the coffee beans as well as the etiquette of serving the Arabic coffee and drinking it.
Making kohl  Experience in Feynan
A local Bedouin will show you the process of making Kohl, the Bedouin eye makeup that is believed to strengthen eyesight, protect against eye ailment in addition to its cosmetic and aesthetic uses. You will be taken through the process from the burning of cotton and olive oil under the Saj, to collecting the Kohl and applying it.
Meditation in Wadi Rum
Enjoy the Eat Pray Love experience in Wadi Rum! We are dedicated to elevating your visit by taking care of the soul. Live the Jordanian meditation practice with us and feel the difference.
Meeting Bread Making Bedouin Lady
Indulge your senses by tasting, smelling and watching the Bedouin bread making lady, bakes the most famous bread in Jordan. The whole process of making Shrak, which is the traditional flat bread, from mixing the dough to working it into a thin layer & throwing it in the traditional oven that looks like an inverted circular pan is enough to make your jaw drops and your tongue sizzles.
Old Downtown Walking Experience
To get to the heart of Amman it is imperative to explore al-Balad, the historic downtown that lies in the Wadi (valley) created by the ancient Sayl Amman (Amman River). Visit Souks and the oldest apartment in Amman from 1920s that has become a time capsule with its doors permanently open to artists and guests and many more.
Nawatef Trail
This circular trail begins from the Al-Barrah area and takes you to the beautiful mountains, springs and ancient ruins in the Nawatef Area and the Lodge. This trail is operated year-round, but is only available through a licensed guide.
Olives harvest experience & lunch with a local family.
When it's olive season in Jordan and the green areas in the north of the Kingdom are witnessing a busy harvest period. The Ajloun area in northwestern Jordan is known for its olives, famous for its quality texture, taste and aroma. Roll up your sleeves and join locals in harvesting olives on a farm. After all, traditional lunch will be served at the farm. ​
Oryx Safari Trip
The Shaumari Reserve is a breeding center for some of the most endangered and rare wildlife in the Middle East. In this small reserve there is a large herd of magnificent Arabian Oryx, a species that was once on the verge of extinction. ​​Go on the Oryx Safari at Shaumari Wildlife Reserve for a unique experience that is fun for the entire family. The Shaumari Wildlife Reserve is home to the critically endangered Arabian Oryx and Persian Onager. The reserve also is home to desert gazelles, striped hyenas, jackals, wolves, foxes and wide array of wild animals. On the Oryx Safari Trail you will see these majestic creatures in their natural environment while learning interesting aspects of each animal's behavior.
Rock Climbing in Wadi Rum
Climb up, down or across natural  rock formations or artificial rock walls. Wadi Rum offers some challenging rock climbing. Although the Bedouin have been climbing in the area for centuries,   
Rummana Mountain Trail
This circular trail starts from the campsite and ascends to the top of Rummana Mountain, with breathtaking views of Wadi Araba. Highlights on the trail include magnificent sandstone and limestone formations, birds of prey, and beautiful views of the nature reserve. This trail is available between March 15th and October 31st and can be guided or self-guided.
Shaq Al-Reesh Trail
This circular trail traverses Al-Barrah through a breathtaking siq, All the way to Shaq al Reesh. This trail is operated year-round (except during Ramadan) and is only available with a licensed guide.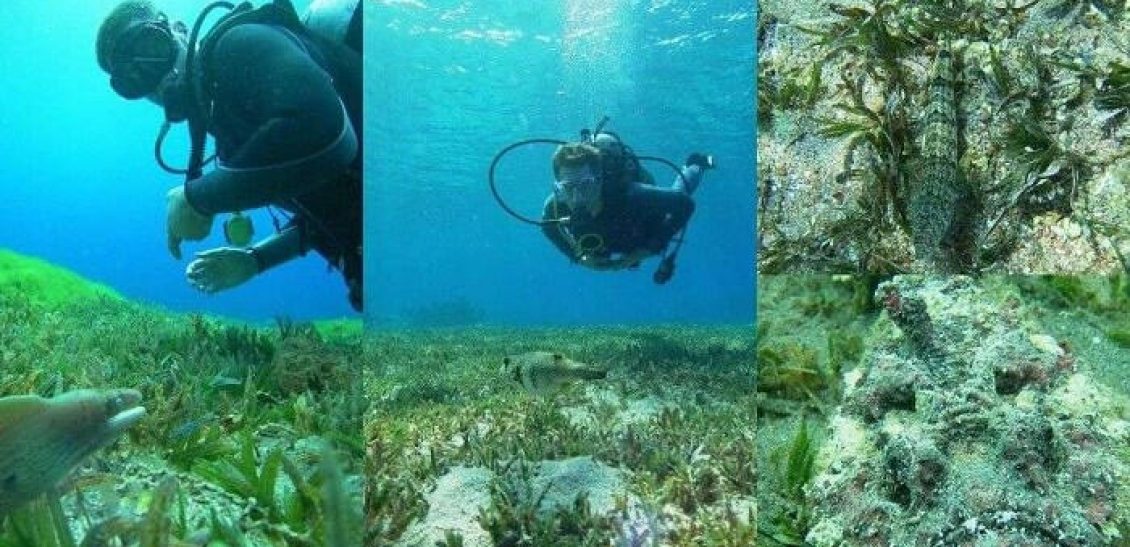 Snorkeling to clean the Red Sea
You can feel satisfied knowing that you have enjoyed the colorful coral and sea life, while also sustaining it by helping to keep it clean. The Aqaba coastline is 27 km long and characterized by beautiful beaches that host many different touristic activities. Unfortunately, many of these activities expose the sea and marine life to the dangers of pollution. The Snorkeling for a Clean Sea experience involves swimming with colored fish and exploring the waters of the Red Sea, all while protecting this environment and its inhabitants by picking up waste that has accumulated among the coral reefs.
Revenues are donated to the local community and needy people.
Spend a Day with Shepherd Experience
Spend a full day with a local shepherd grazing the family's goats in the wilderness of Feynan! During this authentic experience, share a lunch of Arbood bread and sweet tea with the shepherd. This adventure will give you a rare insight into the lifestyle of the Bedouin community and their daily occupations!
Stargazing Experience
A great experience to enjoy the starry nights of Wadi Rum. Living in lively cities makes it more difficult to witness the magnificence of the skies and heavens. Through the innovation of science, you are able to get a little closer to the hidden wonders of the Universe. Stars, planets, nebulae, all are within your reach with this experience. You will have professional astronomers with telescopes to watch stars of the Moon Valley and get introduced to the constellation of stars.
Stay over at Mountain Breeze Resort
The Mountain Breeze Resort aims to take you back to nature for you to enjoy quality time in the heart of one of Jordan's unique areas of outstanding natural beauty. Nestled in the beautiful Gilead Mountains near Zai, The Mountain Breeze Resort offers the perfect retreat for anyone wishing to experience unspoiled nature. Resort features quality lodging, dining and an ever expanding list of outdoor activities, which are available for visitors and overnight guests alike.
Stay over Al Azraq Reserve
A 1940s British military field hospital was renovated into this lodge in the eastern desert and a short distance away from the Azraq and Shaumari reserves. There are 16 fully equipped rooms overlooking the vast mud and sand flats of the Azraq Basin. The kitchen and restaurant are under the management of a local family, providing a variety of Chechen food and delights. The Azraq Lodge is open all year. ​
Stay over in Wadi Mujib Chalets
Mujib Chalets, situated along the Dead Sea, 15 chalets provide a cool retreat for visitors with stunning sea-views. These beautiful chalets are an ideal place from which to explore the unique landscape of the Mujib Biosphere Reserve or to enjoy the medicinal properties of the Dead Sea. ​
Stay over in Feynan Eco-Lodge
Situated deep within the remote landscape of Wadi Araba, the Feynan Lodge forms the western gateway of the Dana Biosphere Reserve, and provides an unparalleled experience in desert accommodation having been listed as one of the National Geographic Best 25 Eco lodges found across the world. This unique candle-lit Eco-lodge provides 26 uniquely designed rooms for tourists wishing to explore an undiscovered and archaeologically rich area of Jordan. ​
Stay over in Dana Guest House
Perched on the edge of Wadi Dana, this beautifully styled building offers breathtaking views of the reserve, comfortable rooms, traditional Arabic food, and friendly service. It contains nine bedrooms, most with private terraces, as well as facilities for courses and conferences.
Stayover in Discovery Bedu Camp
Eco friendly, luxurious and uniquely tailored to perfectly blend with the natural surroundings, this boutique camp offers you an authentic experience in the heart of this truly spectacular place without compromising on your comfort. Situated at a particularly scenic viewpoint in Wadi Rum, the Discovery Bedu Camp is run by local Bedouins and is the flagship for more luxury camps in Jordan. There are six tented suites, all with en-suite bathrooms with full amenities and with solar-powered electricity.
Stayover in Rummana Campsite
The Rummana Campsite occupies a rare and exceptionally beautiful location within the designated core zone of Dana Biosphere Reserve. Situated on a small plateau, overlooking the dramatic escarpment of the Jordan Rift Valley. Originally, the location of the campsite was a favored Bedouin camping area, occupied every summer season for goat grazing.
The Caves Trail
Starting at the Rummana campsite, this trail passes by the unusual sandstone formations of Shaq al Kalb (Wadi of the Dog) to a group of small caves, believed to have been a religious retreat or hermitage.
This trail is available between March 15th and October 31st and can be guided or self-guided.
The Soap House
Step into the Soap House, enjoy the scents of natural herbs and oils and browse through the various soaps and lotions, which are made using Jordanian olive oil and Dead Sea minerals.
The world's smallest hotel sits inside a Beetle car (Abu Ali Hotel)
Located in the area of Shobak lies the world's smallest hotel next to Abu Ali Cave. This tiny four-wheel hotel is actually an old car decked out with comfortable mattresses and blankets and will sleep two cozily! ​
Trekking & Hiking Experience in Wadi Rum
There is always an adventure waiting in the mountains, a great opportunity for nature lovers – exploring the desert by foot is the perfect way to take in all the sights sounds. Wadi Rum being one of the most outstanding desert landscapes in the world, its towering mountains, narrow canyons and amazing rock formations also make it a paradise for climbers, mountaineers and scramblers, offering a large array of routes for all levels, from simple hiking to technically difficult ascensions.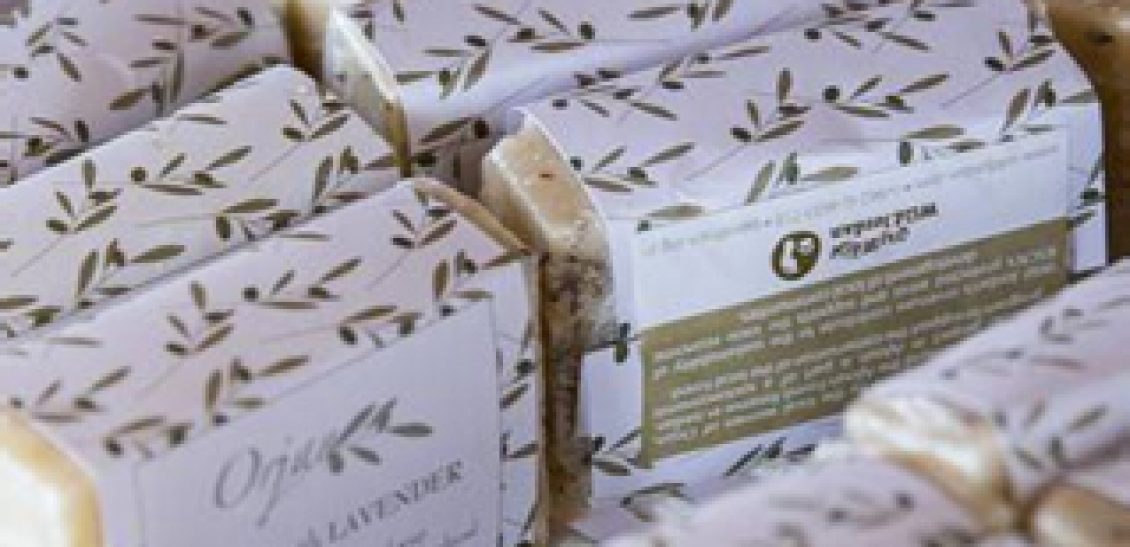 Visit local soap producers in Ajloun
At the Soap House located in Orjan village, local women use a variety of local ingredients, including lavender, geranium, mint and pomegranate, to create high-quality handmade natural olive oil soaps called Orjan Soap. Orjan soaps are all produced using pure olive oil, combined with other natural oils, plant extracts, and pure essential oils. ​
Wadi Dana Trail
Covering 292 square kilometers of spectacular landscape of varying altitudes, as steep Wadi's cut through majestic mountains, Dana Biosphere Reserve is Jordan's largest and most naturally diverse, encompassing all four different bio-geographical zones in the country. This trail passes through sandstone gorges, and the 3 different bio-geological zones of Dana. If you're lucky you may see some endangered animals such as the Nubian Ibex. This trail leads downhill to Feynan, where visitors can arrange for return transportation or stay overnight in the Feynan Eco lodge. Alternatively, visitors can begin this trail at Feynan Eco lodge and travel to the Dana Guest House or Rummana Campsite. This trail is operated year-round (except during Ramadan) and can be guided or self-guided.
Wadi Dathneh Trail
Perfect for adventure lovers who have no fear of heights, this trail descends through Wadi Dathneh, past an oasis, and through Wadi al Hamra to the Feynan area. This trail is operated year-round (except during Ramadan) but is only available through a licensed guide.
Wadi Ghweir Trail
This trail stretches along the gravel river bed of the Wadi, alongside a flowing stream, to the entrance to Wadi Ghweir. Very similar to the famous Siq in Petra, the trail leads through magnificent sceneries of different stone formations and many unique plants and trees on both sides of the river. The scenery is so breathtaking it has been known to cause visitors to forget about everything else – including how long they have been hiking! After 3-5 hours, you will have tea and you can rest and learn more about the area from your guide. This trail is operated year-round (except during Ramadan) but is only available through a licensed guide.
Walking Tour at Mount Nebo
The history associated with Mt. Nebo coupled by the church, mosaics inside and views makes this a unique location to visit. This location is even more symbolic for those whose faith ties with Moses. For others the history with the architecture, mosaics and views is something to behold. The valleys and views toward the Dead Sea make this a memorable stop. Its biblical history is explained well in the museum. ​
Water Sports Activities
A wide range of water sport activities including water skiing, jet skiing, parasailing, banana boat, inner tube rides and more are organized by our professional and friendly team.
Walking Tour in Madaba
Begin your walking tour of Madaba starting with a visit to the Church of St. George where the famed mosaic map of the Holy Land lies. Continue to the Burnt Palace, passing by the local shop along the way. Stop for a fresh juice before visiting the Archeological Park, then explore the down/souq area. Other attractions include John the Baptist Church, a number of old houses. Meet locals throughout your tour. ​
Weaving goat-hair tents
From the beating of the hair through to the weaving process, learn the full process of making a tent from goat hair. This is a seasonal activity, normally done in early summer.
Weaving Workshop Experience
Weaving with banana leaves, palm leaves, and straw is a tradition that spans thousands of generations. Fortunately for us, the tradition of weaving is still very much alive in this region of Jordan. Sit with local artists and discover the intricate skills needed to weave a simple design. ​
White Dome Trail
This trail follows the huge escarpments of Wadi Dana between the Rummana Campsite and Dana Village. Passing through terraced gardens, the trail offers breathtaking views of the Wadi. The trail can also be done from the Rummana Campsite to the Guest House. This trail is operates from March 15th until October 31st (except during Ramadan) and is only available with a licensed guide.
Wild Jordan Restaurant & Café
Enjoy stunning view from the Wild Jordan Café. The Wild Jordan Café is one of the Royal Society for the Conservation of Nature's (RSCN) projects that work on conserving biodiversity throughout Jordan. Their menu is based on low fat and low carbohydrate recipes with ingredients extracted from the RSCN's nature reserves.
All revenue goes to support the RSCN's mission.
Zarb: A Bedouin Feast in Wadi Rum
Enjoy the Bedouin hospitality over dinner and try the Bedouin feast of. Zarb (as known among locals) Bedouin barbecue is an experience on its own where Bedouins cook lamb meat, chicken and vegetables with herbs in a big underground pit with hot coals beneath the desert sands. When the meat is tender with a hint of a smoky taste they take out the big pot and you get to enjoy one of Jordan's greatest edible treasures under a starry sky in Wadi Rum. 
Custom your Wildlife & Eco Tour
Just tell us where you want to go, including your choice of activities, experiences, accommodations, and dining options and our expert will craft your perfect experience! We'll create your dream vacation no matter how unique it is.