What to expect on our Leisure & Relax tours?
Our tours are designed for travelers looking for "peace of mind" and to reconnect mind, body, and spirit. Discover Jordan combined with activities like yoga, meditation, and floating but also slow hiking, cycling through the beautiful scenery, and healthy food experiences! We carefully selected locations and activities for you. On our Wellness tours, food is more than a meal — it's a moment to be savored among friends. Our food options are prepared with healthy, local ingredients that cater to different diets.
Most highlighted Leisure & Relax sites to visit
Leisure & Relax things to experience
Fishing with a Local Fisherman
Join an experienced fisherman out on the waters of the Red Sea and learn how to fish. The Gulf of Aqaba contains more than 500 species of fish out of 1400 species that live in the waters of the Red Sea. These fish belong to 13 families of fish cartilage. And 78 families of fishbone. More than 85 percent live close to the seabed while 15 percent live in open water. All fishes we catch; we throw away to the water.
Revenues are donated to the local community and needy people.
Floating with mud baths – experience of indulgence and relaxation
Without a doubt, the world's most amazing place, the Jordan Rift Valley is a dramatic, beautiful landscape, which at the Dead Sea, is over 400m (1,312 ft) below sea level. Spoil yourself with the warm, soothing, super salty water, which is ten times saltier than seawater, and rich in chloride salts of magnesium, sodium, potassium, bromine, and several others. Also, its high salinity enables you to float comfortably on the surface of the water. ​
Natural Spa Treatment
With its breathtaking and surreal landscape, quiet surroundings, and state-of-the-art facilities, the Dead Sea is the perfect place to rest, relax and get pampered by the professional staff of the spa institutes. The Dead Sea is renowned today and throughout history for its healing properties due to the high mineral content of the water.  Spoil yourself with the warm, soothing, super salty water, which is ten times saltier than sea water, and rich in chloride salts of magnesium, sodium, potassium, bromine and several others. Also, its high salinity enables you to float comfortably on the surface of the water. You can also indulge in some of the spa treatments offered at the resort – enjoy all kinds of spa treatments displaying the most beneficial products of the Dead Sea, various massages, Dead Sea mud baths, private beaches and outdoor swimming pools. ​
Stay over in Feynan Eco-Lodge
Situated deep within the remote landscape of Wadi Araba, the Feynan Lodge forms the western gateway of the Dana Biosphere Reserve, and provides an unparalleled experience in desert accommodation having been listed as one of the National Geographic Best 25 Eco lodges found across the world. This unique candle-lit Eco-lodge provides 26 uniquely designed rooms for tourists wishing to explore an undiscovered and archaeologically rich area of Jordan. ​
Experience a Turkish bath
Pamper yourself in true Middle Eastern style with a 2-hour Turkish Hammam experience. After a steam bath, enjoy an invigorating body scrub and gentle massage: a time-honored procedure dating back to the Ottoman Empire that was central to Middle Eastern culture. ​
Aqaba's Hooh Sweets Making experience
It's time for local sweets! Aqaba's traditional sweet dish, called Hooh, consists of several layers of dough interspersed with nuts, butter, honey, condensed milk, molasses, and cream.
Revenues are donated to the local community and needy people.
Bottled Sand Art experience
Learn this art practice is one of the oldest in the world. The first to discover it was the Nabataeans after they invented the hourglass. The city of Aqaba is home to this unique art, and since the early 1930s, it has housed dozens of shops for visitors to purchase the colorful creations.
Camping Experience
A unique adventure you can enjoy whilst you are camping in the desert is a cultural immersion with the Bedouins of the south. In the evening, you will cook a wonderful traditional meal, sit around the campfire, and sip on a bottomless cup of sweet tea. Depending on which camp you stay at, some hosts will play traditional Bedouin music as the stars come out and peace transcends on the desert. ​
Colorful Dot Art Experience
Become a dot artist! This type of decorative art entered the Arab culture recently and is similar to stippling or pointillism. Colorful patterns or images are created by placing small dots or points of color together, rather than using solid lines or brush strokes. This technique can be used to decorate books, stones, or home furniture
Cooking Class in Feynan
Join one of our chefs and learn to make a full three-course vegetarian lunch of popular Jordanian dishes. At the end of our cooking class enjoy a feast of your own creation. The recipes for all the dishes will be emailed to you.
Duration:

On Request Tailor-made

Pax:

On Request Tailor-made
Henna and Kohl Drawings Experience
Arabic beauty secrets!
Henna is a temporary dye extracted from a plant used on skin, hair, and cloth sometimes. It has been used and known since ancient times. Henna is widely used in cosmetics. And to celebrate Eid some women like to draw henna on their arms and feet, it is also done in celebration of weddings and other events.
Kohl is an ancient eye cosmetic, traditionally made by grinding stibnite for similar purposes to charcoal used in mascara. It is worn mostly by women, but also by some men and children.
Making kohl  Experience in Feynan
A local Bedouin will show you the process of making Kohl, the Bedouin eye makeup that is believed to strengthen eyesight, protect against eye ailment in addition to its cosmetic and aesthetic uses. You will be taken through the process from the burning of cotton and olive oil under the Saj, to collecting the Kohl and applying it.
Making Arabic Coffee Experience in Feynan
Arabic coffee is an essential part of the Bedouin tradition as it is served on almost every occasion. During this experience, you will be taught how to roast, ground and boil the coffee beans as well as the etiquette of serving the Arabic coffee and drinking it.
Martian Experience
As you approach the wind-swept mountains that fiercely jut out of the burnt orange sand in Jordan's largest desert, it's easy to see what he meant. The landscape here is like something from another world. So it's perhaps no surprise that a hotel in Wadi Rum has just opened a dramatic Martian Experience in the heart of this wilderness, which lets visitors feel as though they have landed on the Red Planet. ​
Meditation in Wadi Rum
Enjoy the Eat Pray Love experience in Wadi Rum! We are dedicated to elevating your visit by taking care of the soul. Live the Jordanian meditation practice with us and feel the difference.
Petra by Night Experience (Candlelit Petra)
To visit Petra during daylight is awe-inspiring! However, to experience it at night by the light of 1,800 candles is an out-of-this-world experience. Walking through the Siq with candles placed in brown paper bags, lighting your path all the way to the treasury, with Bedouin music playing in the background, creates a mystique feeling that takes over! This 2 km walk is an experience you will never forget!
Private cruise with BBQ
Enjoy a private cruise excursion that gives you an opportunity to explore Red Sea coral reel with your friends and relatives. Try snorkeling at the best spots, we provide you with snorkeling equipment. You will enjoy a mouthwatering BBQ meal on board of the boat with open soft drinks and water.
Private Cruise Dinner
​After a long, sun-drenched day by the sea, indulge in a little luxury with a delicious dinner at this exclusive club. Venue: The Yacht Club sits in front of its own small marina, offering an excellent view of the gently bobbing luxury yachts that it hosts, as well as Aqaba's gulf beyond. The Royal Yacht Club is the most exclusive venue in Aqaba, and is often His Majesty King Abdullah II's venue of choice for hosting dinner quests in Aqaba Dinner: The Club is renowned for serving up an exquisite menu, and is particularly known for its seafood dishes.  
Sea Glass Jewelry Making experience
Learn a sea recycling art! Sea glass is a physically and chemically weathered glass found on beaches along bodies of salt water. These weathering processes produce natural frosted glass. "Genuine sea glass" can be collected as a hobby and is used for decoration, most commonly in jewelry. Sea glass can be found here in Aqaba, where it is collected to craft unique pieces of jewelry.
Revenues are donated to the local community and needy people.
Sesame Bars with Honey and Roasting Dates
Experience Sesame bars are one of the easiest ancient Arabic recipes you can make, and one that is still eaten by Arabs all over the world. They are a great snack to start off your day or enjoy with a cup of tea in the afternoon. The seeds of the coffee berry, also known as coffee beans, contain high levels of nutrients and antioxidants. Arab cultures were the first to roast these seeds and use them to make a warm, caffeinated beverage. Today, Bedouin tribes still have their own methods for roasting coffee beans, producing a coffee drink with a distinctive taste.
Revenues are donated to the local community and needy people.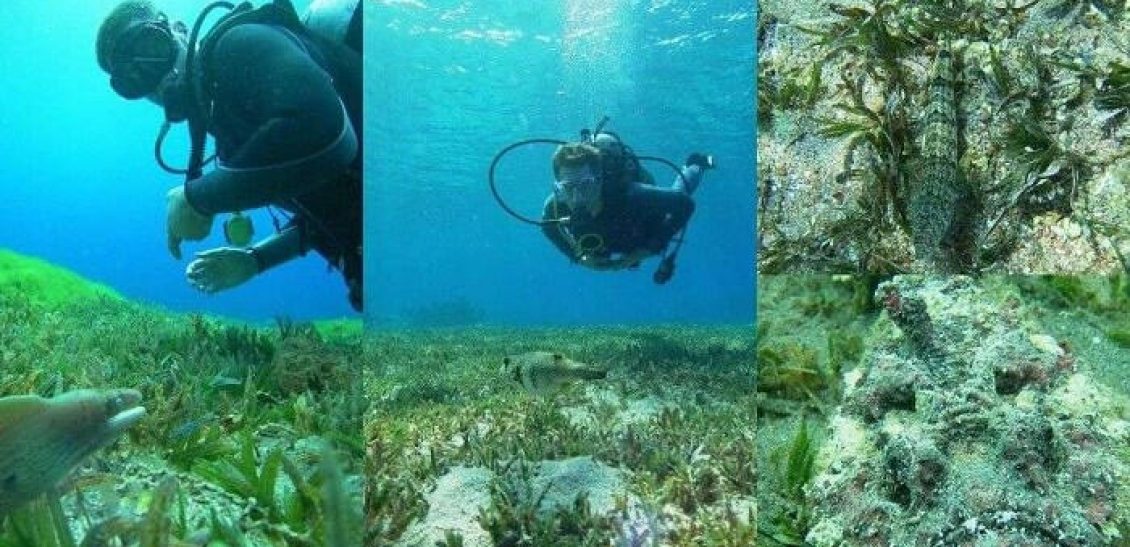 Snorkeling to clean the Red Sea
You can feel satisfied knowing that you have enjoyed the colorful coral and sea life, while also sustaining it by helping to keep it clean. The Aqaba coastline is 27 km long and characterized by beautiful beaches that host many different touristic activities. Unfortunately, many of these activities expose the sea and marine life to the dangers of pollution. The Snorkeling for a Clean Sea experience involves swimming with colored fish and exploring the waters of the Red Sea, all while protecting this environment and its inhabitants by picking up waste that has accumulated among the coral reefs.
Revenues are donated to the local community and needy people.
Snorkeling and Diving Experience
Enjoy a cruise excursion that gives you an opportunity to explore Red Sea coral reel with your friends and relatives. Try diving and snorkeling at the best spots. ​ We provide a local lunch on a board with open soft drinks. ​The seaport town of Aqaba sits at the southernmost point of Jordan and is home to one of the best snorkeling and diving coastlines in the world, with many centers and professional instructors catering to these sports. You can revel in captivating sea reef colors and the incredible biodiversity, complete with approximately 130 species of coral and hundreds of species of fish and other animals.
Souk Shopping & Street Food Tour Experience
Afterwards, you will enjoy a walk through the old city called "West Al Balad". It has hundreds of shops, coffee shops and local restaurants. During your walk, you will stop at Hashem Restaurant direct on the street to taste the most famous Hummus & Falafel with other perfectly cooked & prepared beans dishes. Now continue to the oldest and the most famous sweets store "Habibah" to taste the true Arabian-Jordanian "Kunafa" followed by a drink from one of the street cocktail makers. During your tour you will get the chance to make shopping from the various shops of this area having handmade & local products.
Jordan is famous for its mosaics which are still produced to this day in Madaba Area and sold in all cities in Jordan. You can also shop for: traditional clothes, handmade rugs, handmade jewelry, ceramics, traditional sand bottles, Dead Sea Salts, mud. ​
Stargazing Experience
A great experience to enjoy the starry nights of Wadi Rum. Living in lively cities makes it more difficult to witness the magnificence of the skies and heavens. Through the innovation of science, you are able to get a little closer to the hidden wonders of the Universe. Stars, planets, nebulae, all are within your reach with this experience. You will have professional astronomers with telescopes to watch stars of the Moon Valley and get introduced to the constellation of stars.
Taste Arabic Sweets & Desserts
If you are tired of the usual pies and brownie treats, try some Arabic sweets like Ush Al-Bulbul, Faisalieh, Nabulsieh, Barazek, Ghriebeh, and Ma'moul. There is also Knafeh, a traditional sweet, in downtown Amman, a spiral of sticky sweetness with a layer of white cheese and the vermicelli-like pastry dyed orange and covered in sugary syrup and sticky Tamriyyeh, freshly-cooked right in front of you.
Zarb: A Bedouin Feast in Wadi Rum
Enjoy the Bedouin hospitality over dinner and try the Bedouin feast of. Zarb (as known among locals) Bedouin barbecue is an experience on its own where Bedouins cook lamb meat, chicken and vegetables with herbs in a big underground pit with hot coals beneath the desert sands. When the meat is tender with a hint of a smoky taste they take out the big pot and you get to enjoy one of Jordan's greatest edible treasures under a starry sky in Wadi Rum. 
Book your Leisure and Relax Tours package
Personalize your Leisure & Relax Holiday
Just tell us where you want to go, including your choice of activities, experiences, accommodations, and dining options and our expert will craft your perfect experience! We'll create your dream vacation no matter how unique it is.
What else can be included? Look for a tour of your preference