Jordan is a beautiful country to visit. There really are so many of the best places that are dotted all across the country from Umm Qais to Aqaba.
Explore our interactive map with top attractions and places to visit and book a day tour to get to the heart of your destination!
A Host to a collection of ruins that date back over 6000 years.
Pella (known as Tabaqat Fahl); is one of the most ancient sites in Jordan and is a host to a collection of ruins that date back over 6000 years and is regarded as one of the most important historical landmarks in the country.
Pella was like the city of Gadara a member of the Decapolis. Besides the excavated ruins from the Graeco-Roman period, including an Odeon (theatre), Roman baths and a fountain house, Pella offers visitors the opportunity to see the remains of a Chalcolithic settlement (4th millennium BC), the remains of Bronze and Iron Age walled cities, Byzantine churches and houses, an Early Islamic residential quarter, and a small medieval mosque.
What can you Experience in Pella?
Bookable with Tailormade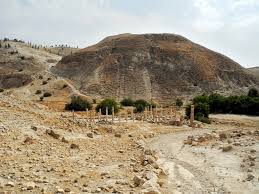 Pella into the highlands around Ajloun hike
Pella

Tailor-made Request
Adventure Hiking Activity
Stay over at Beit Al Fannan Guest House in Pella
Pella

Tailor-made Request

Unique Accommodation
Just Imagine and leave the rest for us to handle.
Blog
What do tourists like the most about this place?
What are the best places to eat there?
What else you can do there?

Go to our Blog page to get some tips and insights!